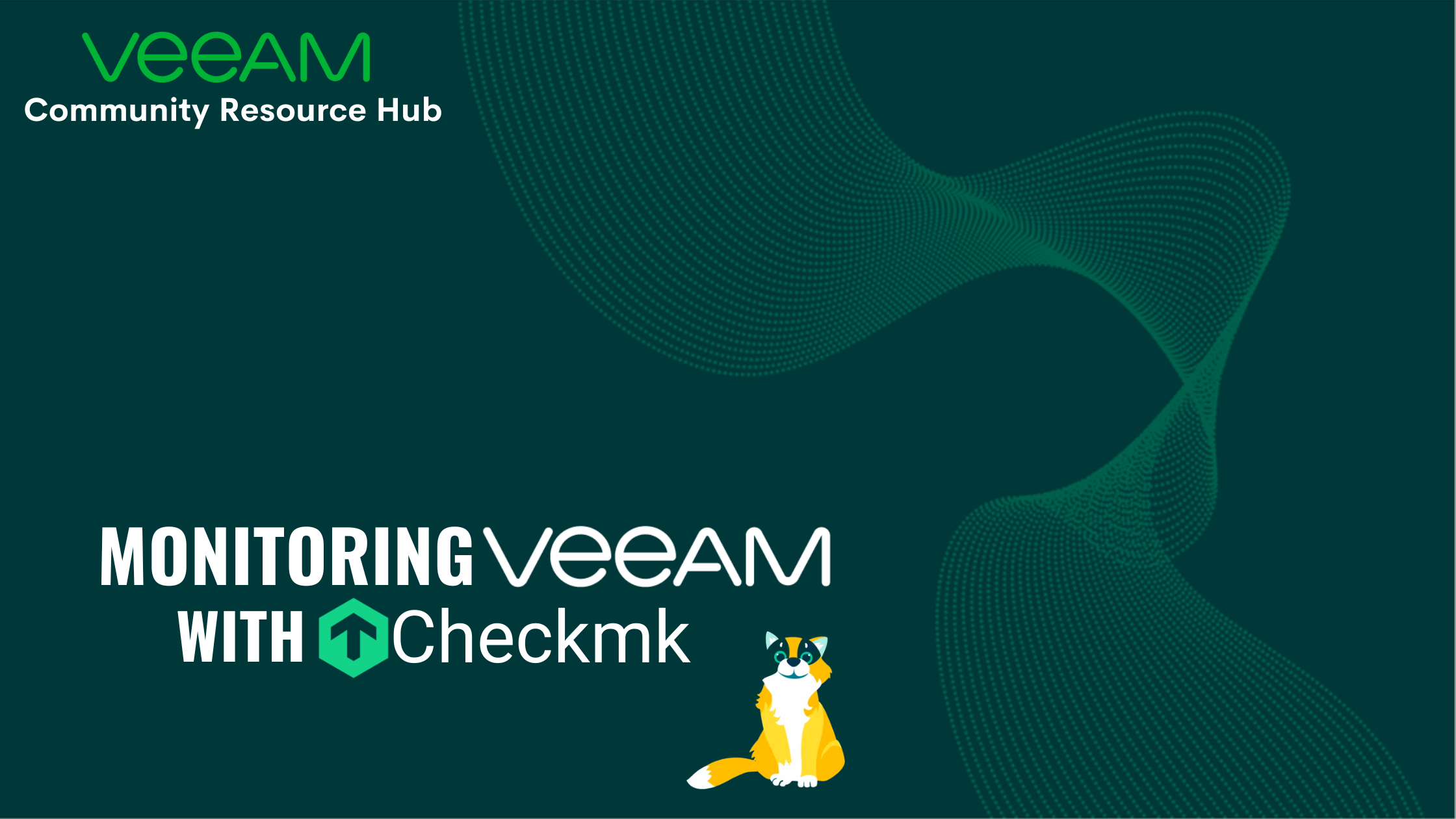 Frequently I'm ask in how to monitor backup jobs of Veeam externally Veeam servers.
I know that we can do this easy with Veeam One. But here I'm going to show you a solution to monitor backup jobs having only a Veeam Backup Server (without VEM or VONE).
So, the application I'm talking about is Checkmk. Checkmk is a monitoring software usually used on NOC (Network Operations Center) environments. However, this is an easy tool to deploy and very light to hav in our backup environment.
Versions
Checkmk has a free and commercial version:
Checkmk Raw Edition (CRE) – Free and 100% Open Source. It even incorporates Nagios into its core. You can use it to monitor entire environments. Support for this release is available through the Checkmk community forum.
Checkmk Enterprise Free Edition (CFE) – version already based on the standard edition, with Checkmk Micro Core (CMC), which means that it is no longer based on Nagios and is aimed at small IT environments with a single site and up to 25 monitored hosts.
Checkmk Enterprise Standard Edition (CEE) – similar to Free Edition without limitation on number of hosts. It has many dashboards to incorporate into dashboards and reports. For the Standard Edition, you can optionally receive professional support from us or one of our partners.
Checkmk Enterprise Managed Services Edition (CME) – is the version that works as a sort of multi-customer compatible extension of the Standard Edition that, through distributed monitoring, has all the necessary functions to operate a single individual Checkmk site for each one of the various independent customers.
Installation
You can download and install de raw easily on the oficial site checking the manual steps. I install it on a Linux Debian and only 5 commands were necessary to have my Checkmk running and ready to use: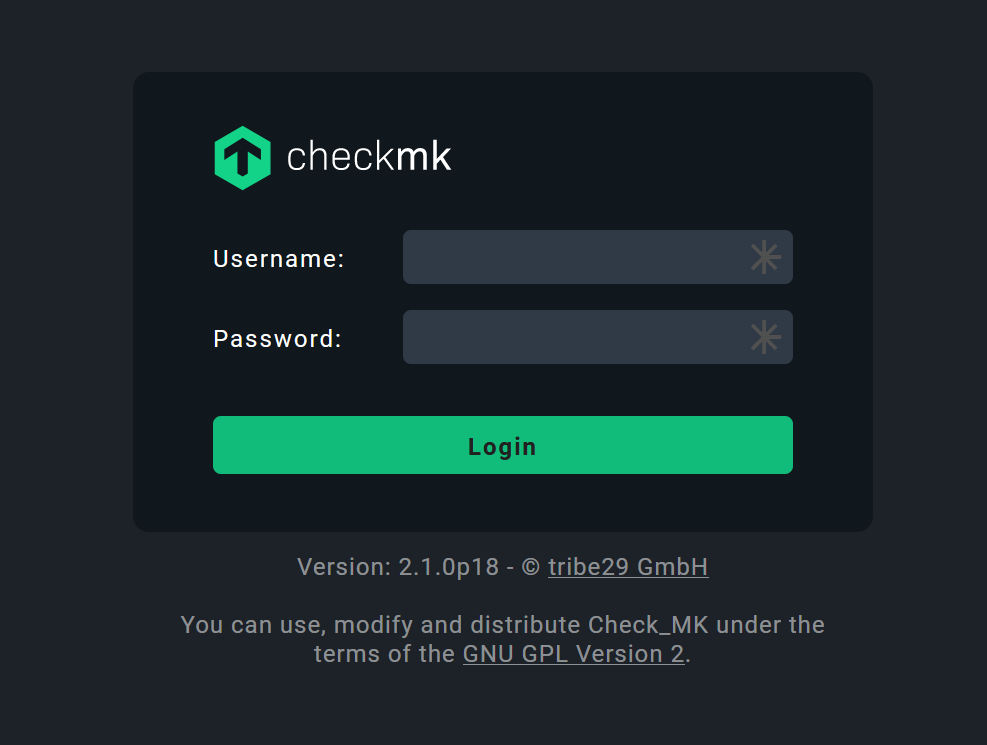 Monitoring Servers
To monitor your servers, you need to install Checkmk agents and after that you need to register all of them inside Checkmk: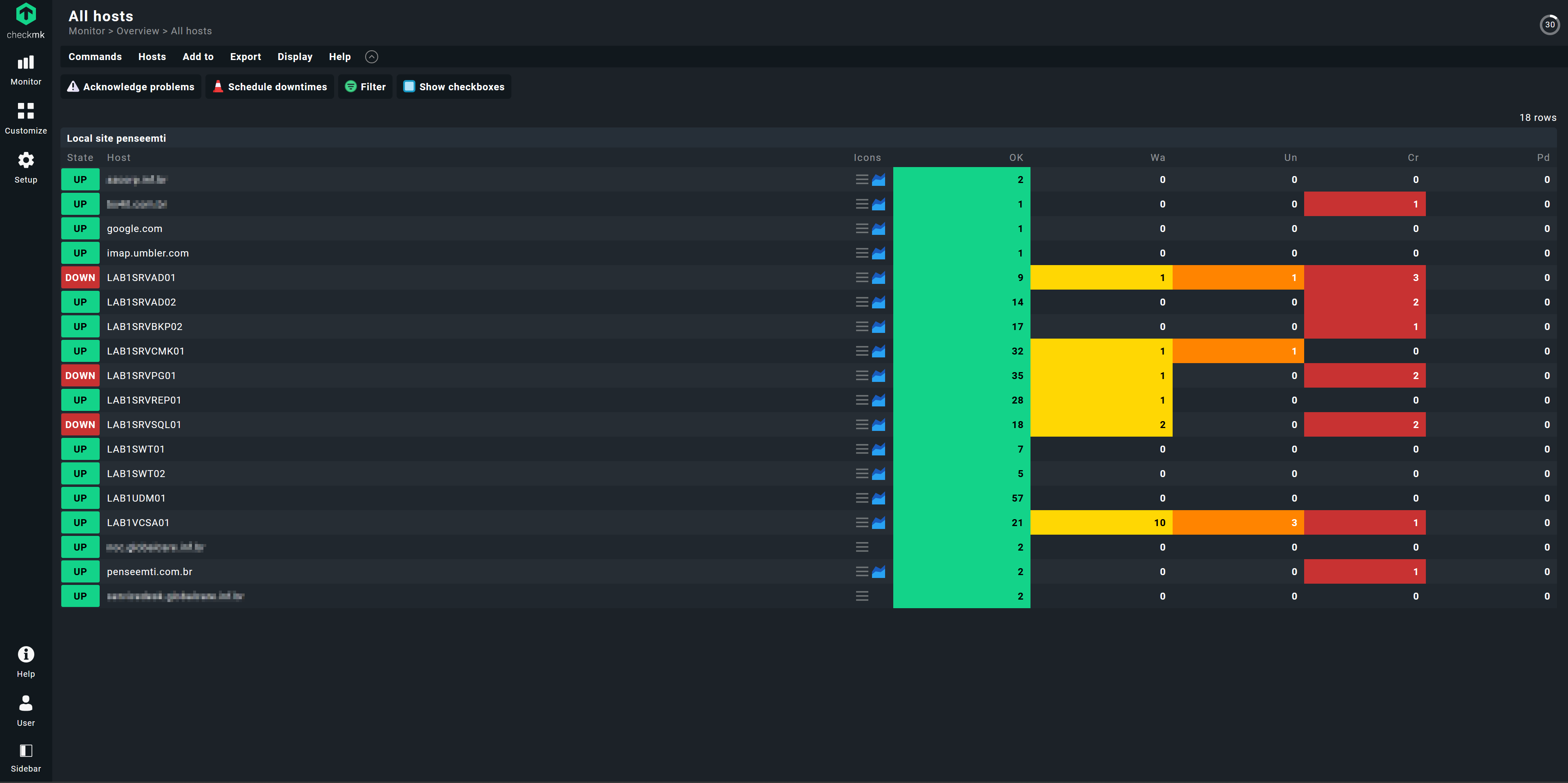 Monitoring Veeam
To monitor Veeam you only need to install Checkmk Windows agent like all others Windows server.
The agent windows have a several native plugins that you can used to complement your monitoring.
It has a Veeam plugin one C:\Program Files (x86)\checkmk\service\plugins that you need to copy to C:\ProgramData\checkmk\agent\plugins. The name of file plugin is veeam_backup_status.ps1:
Resulting
At the end you can see the last result of your backups jobs: