Rickatron & @Madi.Cristil are back at it this week catching everyone up on a solid block of content and some special department news. Watch the recap here:
The Links
via @Michael Melter 
via @SteveF 
via @JMeixner 
Special Department News
via @safiya → Updated new badge!
via @Cragdoo @MicoolPaul and @Ian Sanderson 
via @michaelcade 
Veeam Backup for AWS plug-in has been updated!
Tune in to an exclusive Twitter event for Veeam Backup for Microsoft 365
See this important KB for an update to Veeam ONE V12
Who's New
Big thanks to @safiya for producing a new Who's New format! We welcomed +295 new members this week and the coolest usernames are: @Lightworm @capnhowyoudo @Network Admins @SUPPORT SCRIBA 
@Helper @LuvsVeeam @Network Admins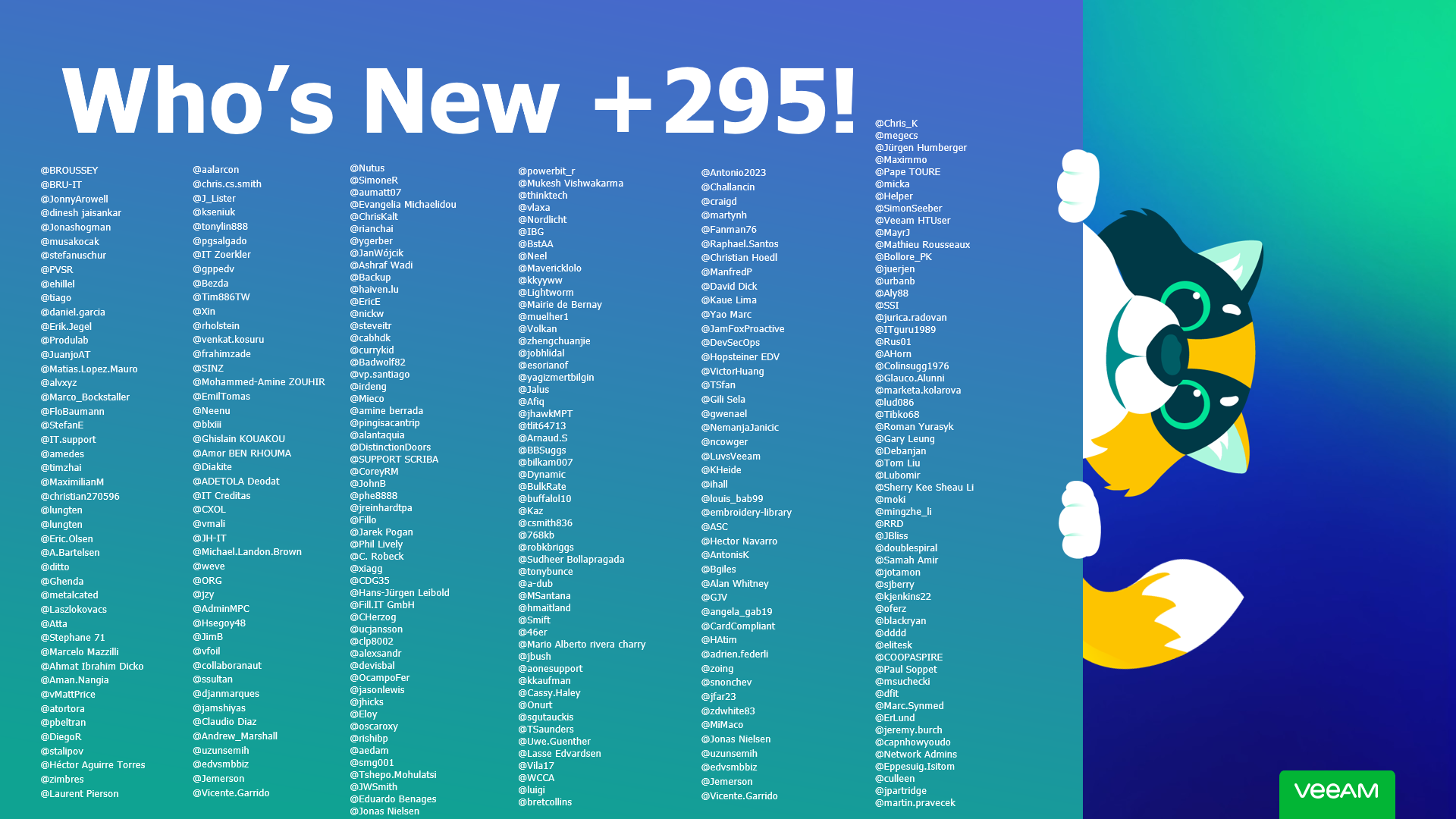 And the best part, a new selection - Alfred's pick! Congratulations @Backup → you are Alfred's pick this week!