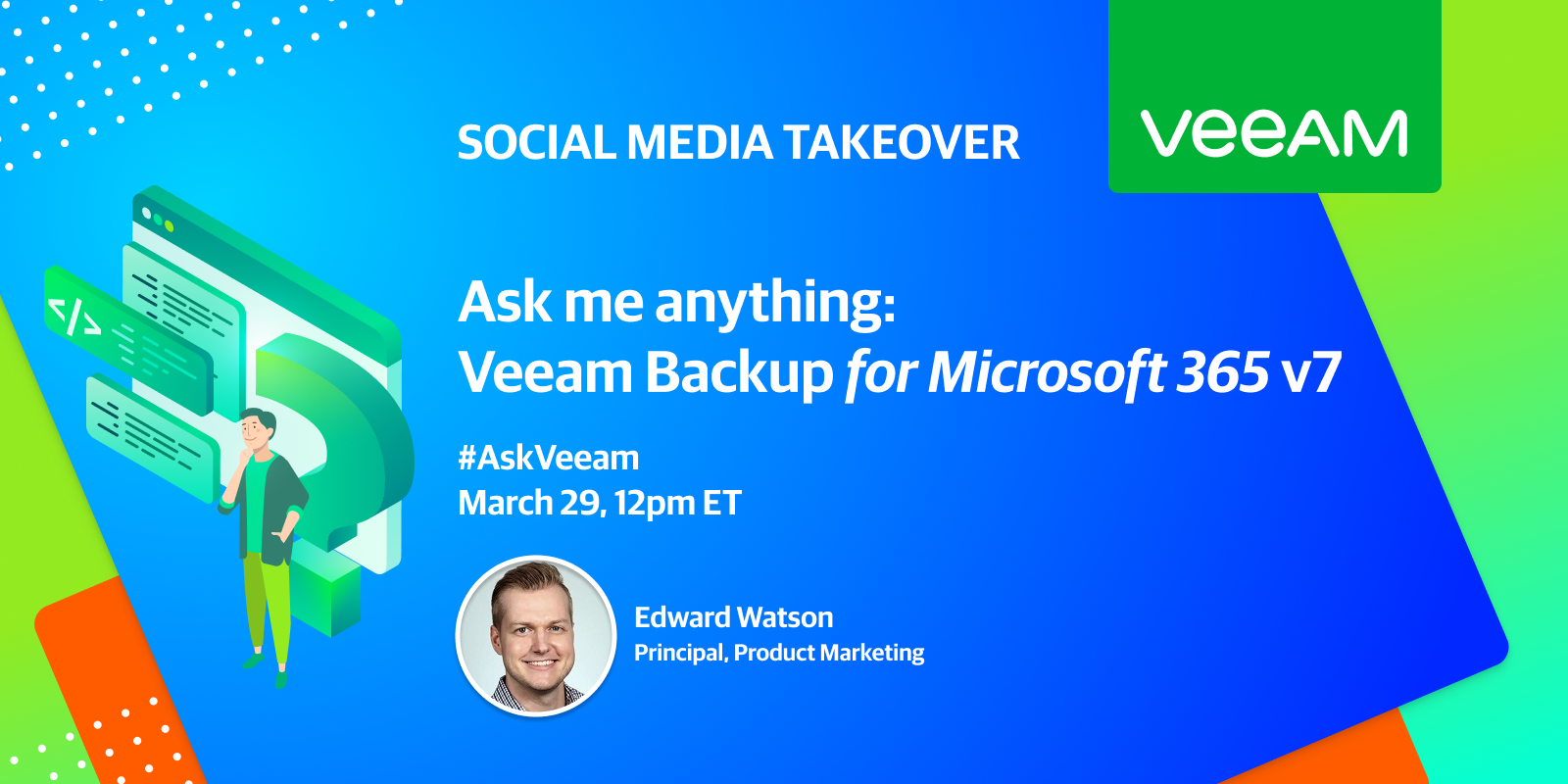 Hey all!
I thought this would be something of your interest therefore I decided to share it in here: 
On March 29th at 12 pm ET ,Veeam's Edward Watson, Principal, Product Marketing, will do an exclusive #AMA about NEW Veeam Backup for Microsoft 365 v7 on the official Veeam Twitter account: https://twitter.com/Veeam. He will be answering questions about the newest features, M365 backup and more.
If you have questions ahead of time, feel free to submit your questions below here in the Community Hub or use hashtag #AskVeeam on Twitter. 
Best, 
Madi