Hello everyone!
Just a silly question here. Look for this datastore on my lab environment: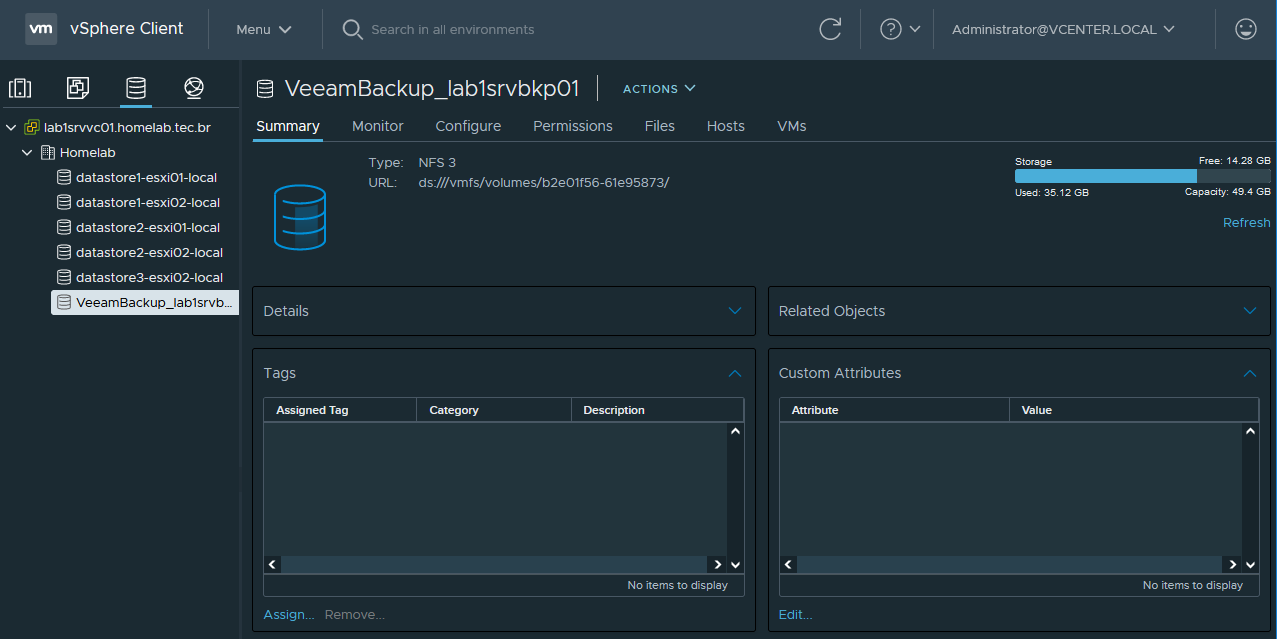 As I remember this datastore is used by Veeam during the Instant VM Recovery process acording with vPower NFS right?
However, in this right moment I don't have any IR job running.
Is it correct having this datastore mounted on ESXi everytime?