Dual posting because I can LOL. I just pushed this blog on the main Veeam blog:
Veeam Vanguard nominations are now OPEN for the 2023 class!
But the title says it all, Veeam Vanguard 2023 nominations are now open.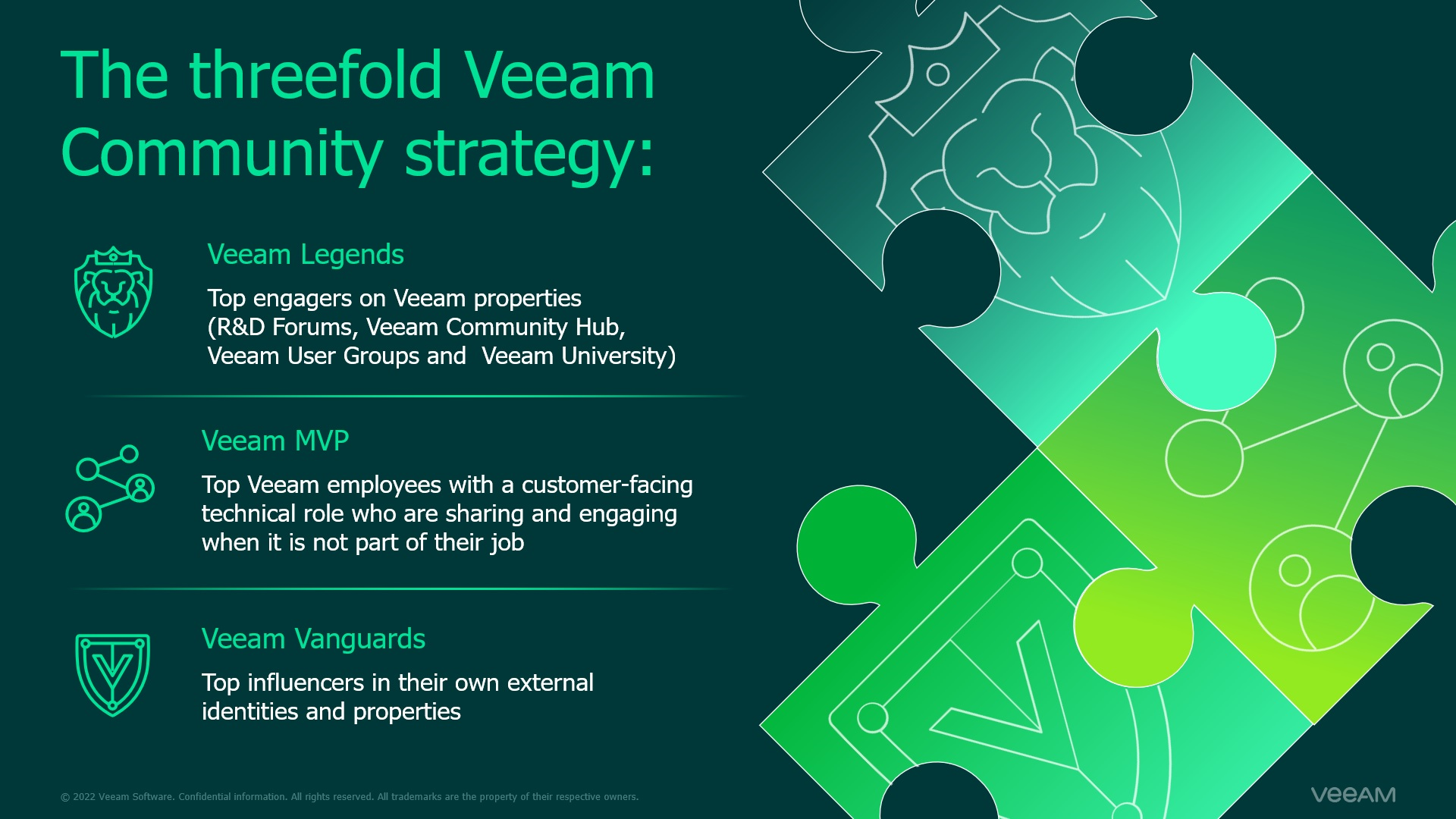 We have Veeam Vanguard 2023 nominations open for a limited time via this survey: https://vee.am/vv2023 so if you know someone who would be a fit; please refer them to nominate! On the Veeam blog I put a longer narrative but wanted visibility here too!
Update: Nominations are closed now, will re-open towards the end of the year.