Stuck in the command line fighting yamls and wondering about the weather?
---
Saw this today.. where have you been all of my life!!!
Weather from the shell!!
curl wttr.in
result: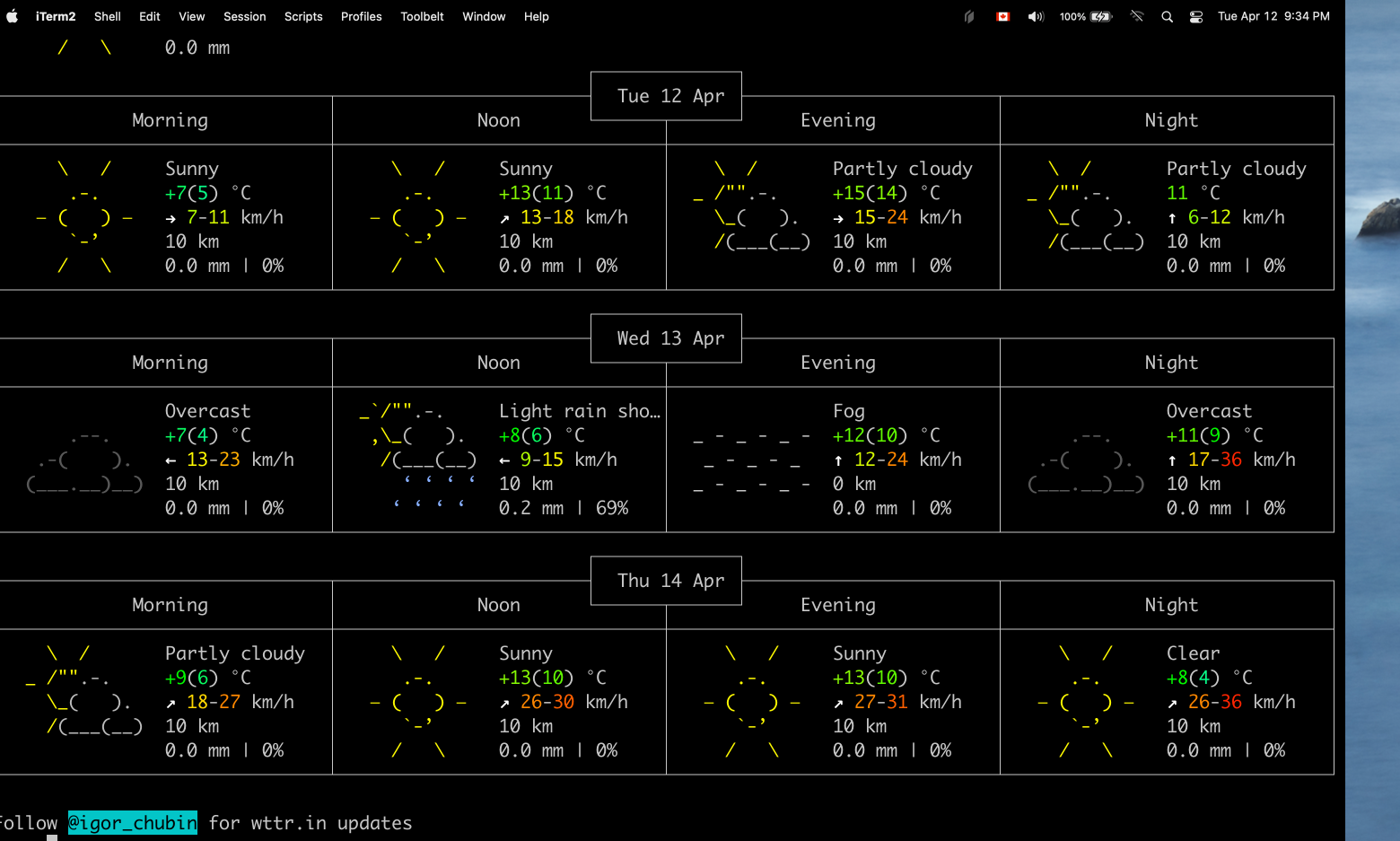 ---
Sign up
Already have an account? Login
Enter your username or e-mail address. We'll send you an e-mail with instructions to reset your password.