Happy Thursday! 
I'll try and post a little pop quiz question each day, hope to hear from many of you. Did you know the answer? Did you look it up in the documentation? Did you try it in a lab? Please share some details along with your answer.
I need to restore some files from one of my virtual servers. I want to do it from my laptop and copy the files to the correct destinations using a local file management tool called Norton Commander 
 What should I do to be able to locally see and copy the files from my laptop to the destination?
Best answer by coolsport00 17 June 2021, 15:53
@haslund  Ah, ok. Looks like the 'Mount to Console' button in the Backup Browser. Hovering over it shows it's functionality: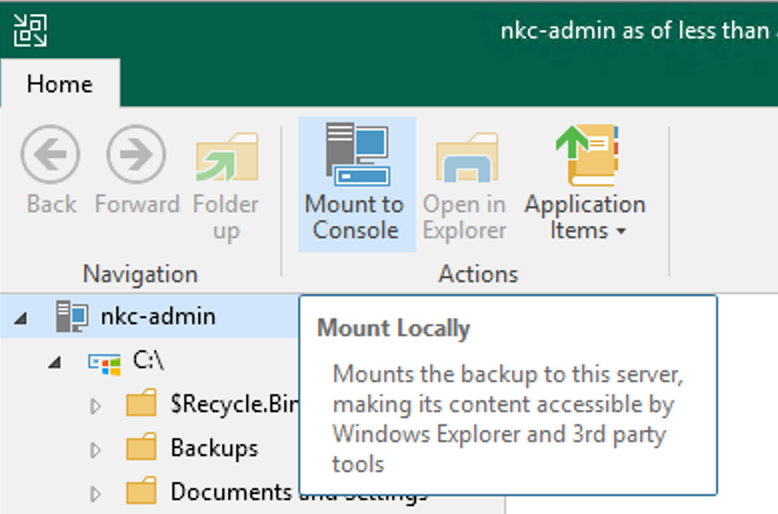 Is this a new feature for v11? Or maybe with v10?
View original