Hi all,
I would like to use Quantum DXi V5000 as deduplication storage appliance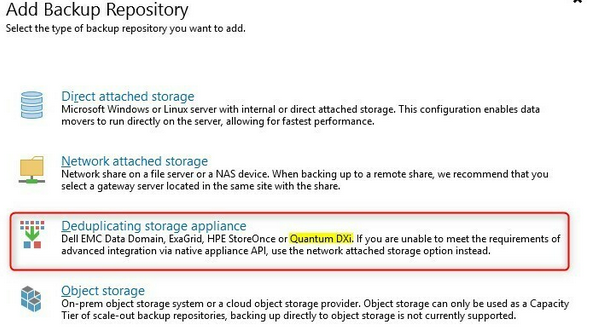 Unfortunately, when adding deduplication storage appliance, there is an error message, that there is no Veeam Data Mover service enabled on the virtual storage appliance
To enable Veeam Data Mover service I need to install Veeam Data Mover on the appliance…. The issue is that I do not know default root password for Quantum DXi V5000 and adding non-root user to sudoers file didnt help.
Is there any option to manually install Veeam Data Mover on linux based machine?