Hey Community,
I received a few messages from community members asking how to get notifications when there is a new content published (in this case we talked about "Blogs and Podcasts" category). 
I thought I would do a quick post about it. 
First, there is a possibility to subscribe to every category at Community Hub
Let's say, you would like to subscribe to "Blogs and Podcasts" category. To do so, you have to push 'SUBSCRIBE' button at the right side as shown at the screenshot below: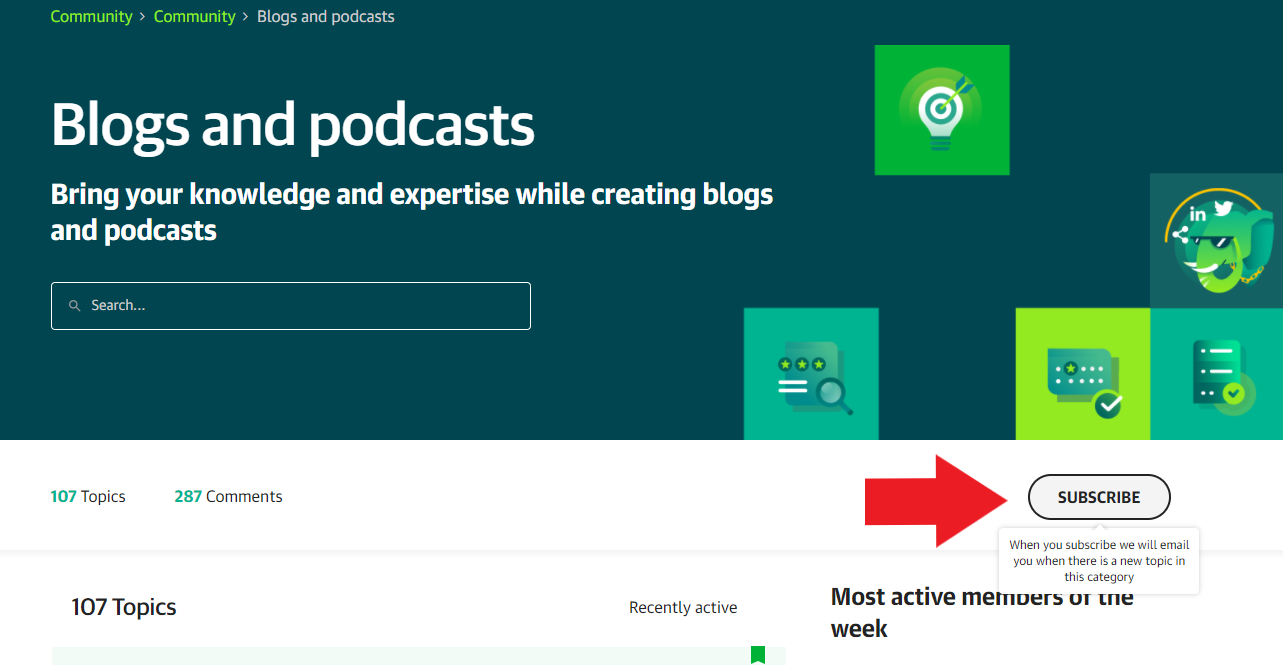 Once it's done - you will start receiving notifications about new topics created!
Again, you can get subscribed to any category: whether it's Discussion boards or News. You can also manage notification settings at your profile.
If you experience any issues with notifications - please let me know!