Hope this thread don't breaks any rules BUT.
We all love Veeam, right?
Legends and Vanguards apart, that they already have super fancy socks too, all of us want some Veeam swag, right?
Maybe free, right?
YOU GOT THIS.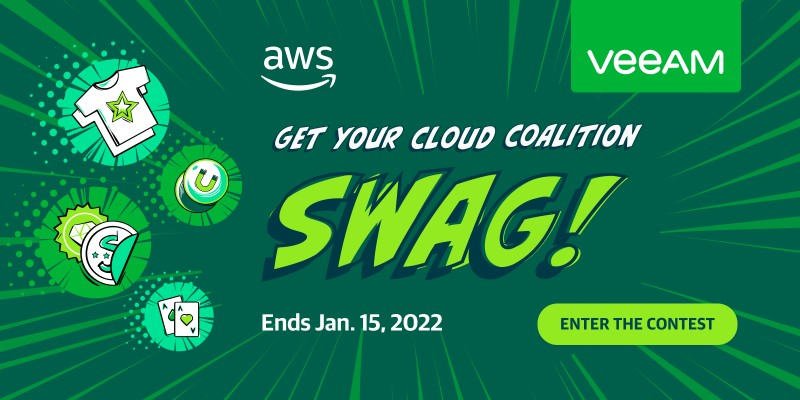 Until January 15 2022, there's this contest.
Just:
Register on that page
Share some Veeam Love on socials and use hashtag #VeeamandAWS
All participants will receive a T‑shirt, magnets, stickers and playing cards.
And with first option for the post, you share the love for Veeam AND they got also:
Unlimited workloads for 30 days
250$ cloud credit
3 months FREE when they buy license