30 years that one simple e-mail change the world: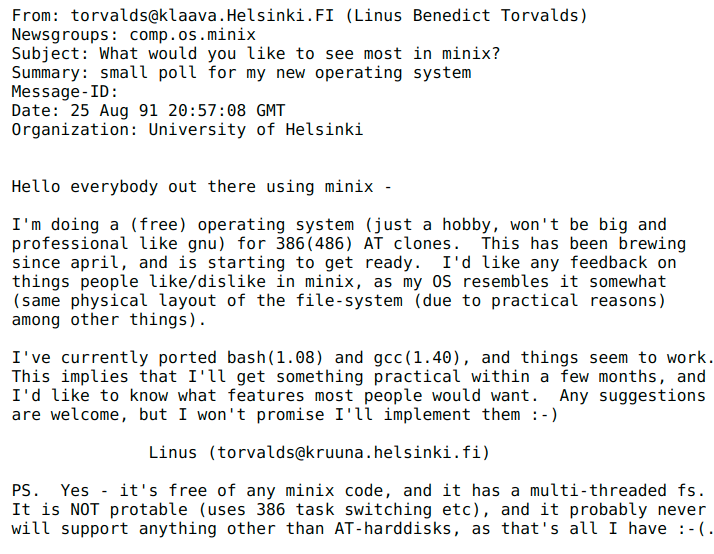 So many years passed since Linus Torvalds start a project that impact our life until now a days.
Now, just let me know!
Did you use Linux on your IT projects?
How distribution do you preffer?
How long are you a use of Linux?
Let's going to talk in comments!
Long life to Linux!
🎊🎈🐧