There are a lot of new PowerShell cmdlets for VBR alone - without agents and explorers. in v11 we have 1178, in v12 1334 cmdlets. So the list is too long to show here. Categories I could see:
GFS scheduling options
Hyper-V Surebackup/Instant Recovery
CDP
Tape … I have to check separately :)
Application Groups
Oracle
Another nice feature is that we now can see PowerShell commands at the end of wizards.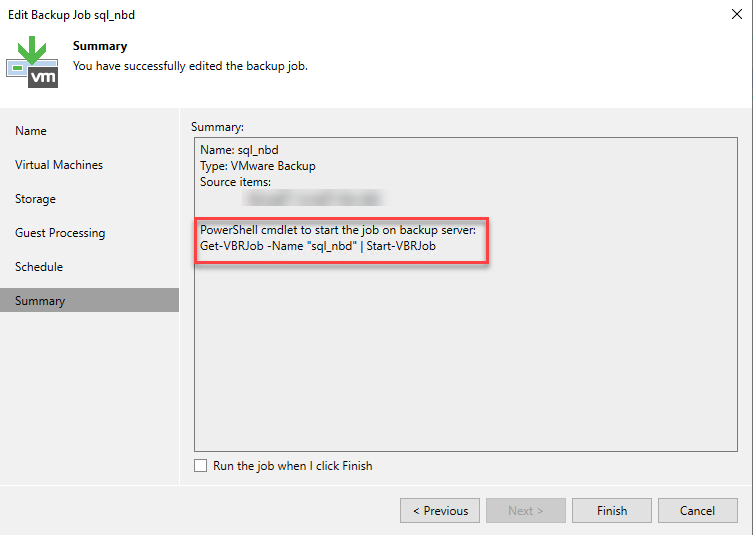 In older versions we saw parameters for Veeam.Backup.Manager.exe.