Yes, this feature is not completely new in v11 - but it is a little bit hidden and I never found it before
. So maybe it is new for others too. And there is also a cool improvement in v11!
This filter is about getting a better overview of jobs and latest status. You can access them at Job-level in console.

There you can create your own filters
and select the options you want to see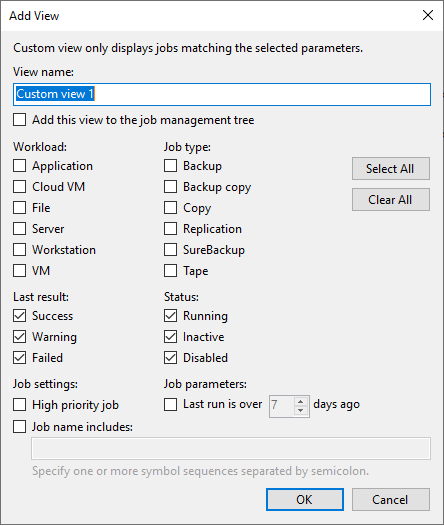 Options are self explanatory. After adding a new filter, you can use this filter at Jobs-layer to see all jobs, matching the selected options.
Of course you can edit and remove them

All of you, used this filter already may recognize a new options here. It is the possibility to Add this view to the job management tree.

Which is a great little thing! When setting this option, filter will be available in left tree view as well!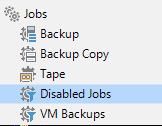 And can be edited there as well