Hello everyone,
I would like to draw your attention to an issue detected following the Veeam upgrade to version 12 at one of my clients. This also applies to new installations.
During backup and restoration operational tests, which are crucial to perform during installation/post-upgrade, the following error message appeared when restoring a VM: Unable to use Hot-Add mode.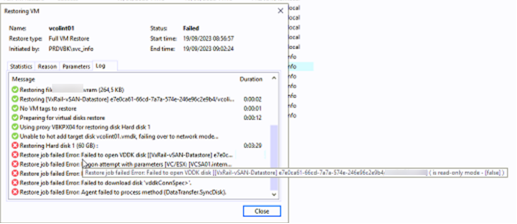 While analyzing the logs of a backup job, the proxies switched from Hot-Add to NBD mode.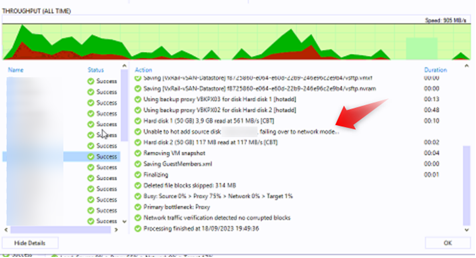 After analyzing the logs and isolating the issue to a single proxy (Forcing the proxy to use only Hot-Add + creating a test backup job with only this proxy), I was able to obtain a more informative message.

There is a Veeam Knowledge Base article available at https://www.veeam.com/kb4460.
To resolve the error, it is necessary to disable "multipath" on the Linux proxies, following the procedure outlined in the KB. After applying the fix, backups and restores successfully utilize the Hot-Add mode, resulting in improved performance.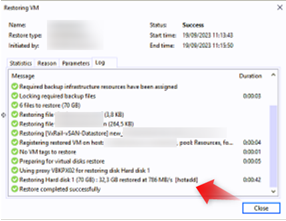 I apologize for the screen quality, I had a low resolution when capturing them.
Have a great day.