Hello everyone!
So, last week we have our first VUG 
 of the year. It was a such good webinar that the principal subject was around the best features about data protection.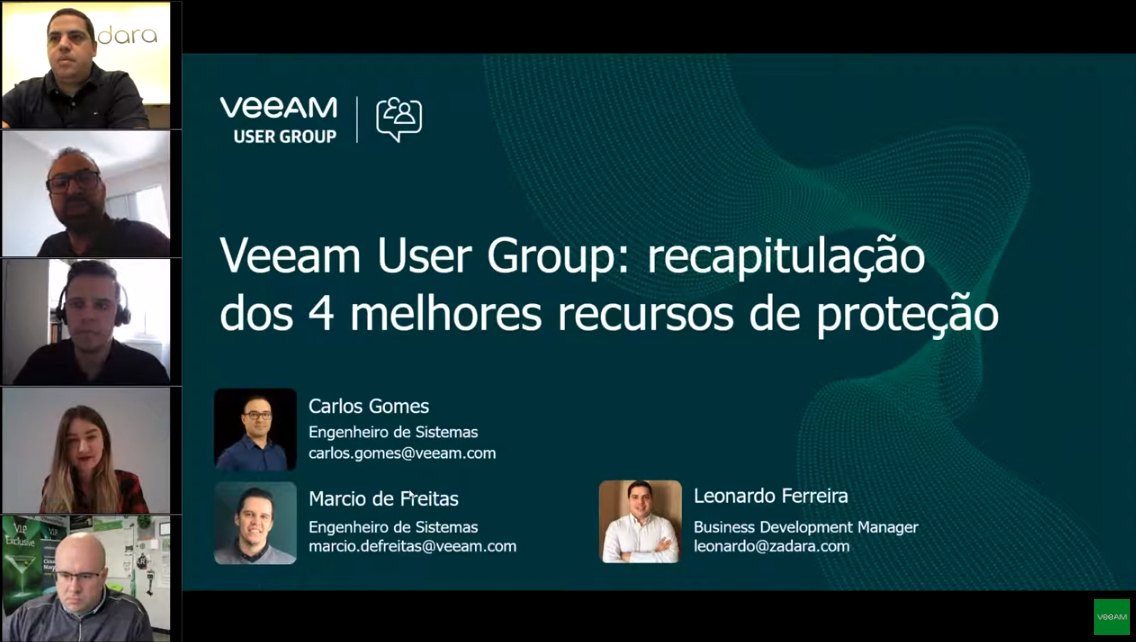 If it weren't good enough, we still had the presence of none other than @Rick Vanover and @Kseniya.
To start the event Rick and Kseniya talk about our Veeam Community Resource Hub and after this, they introduced how Veeam Legends works and what is the benefits to become a Legend.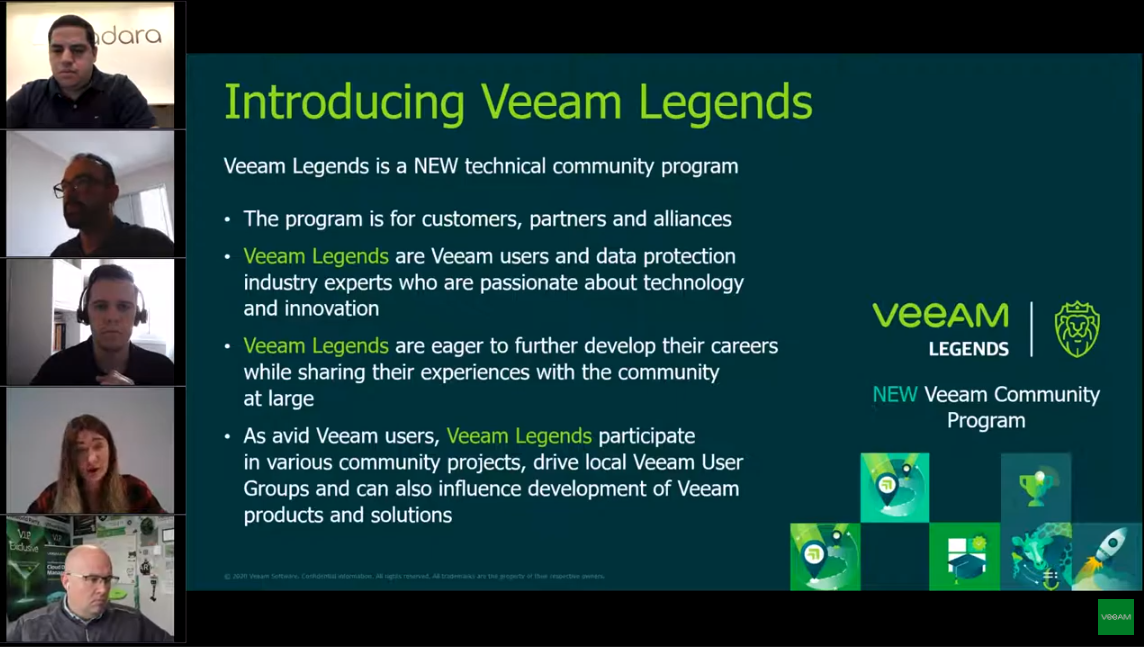 It was so nice listen them and I felt myself so counfortable with their words. Rick and Kseniya look like Batman and Robin of Veeam because they are very much involved  one with other about Veeam Community. Seriously both of you are awesome!!
After this amazing introduce we start our event completely in portuguese and @CarlosXGomes talked about backup of Office 365.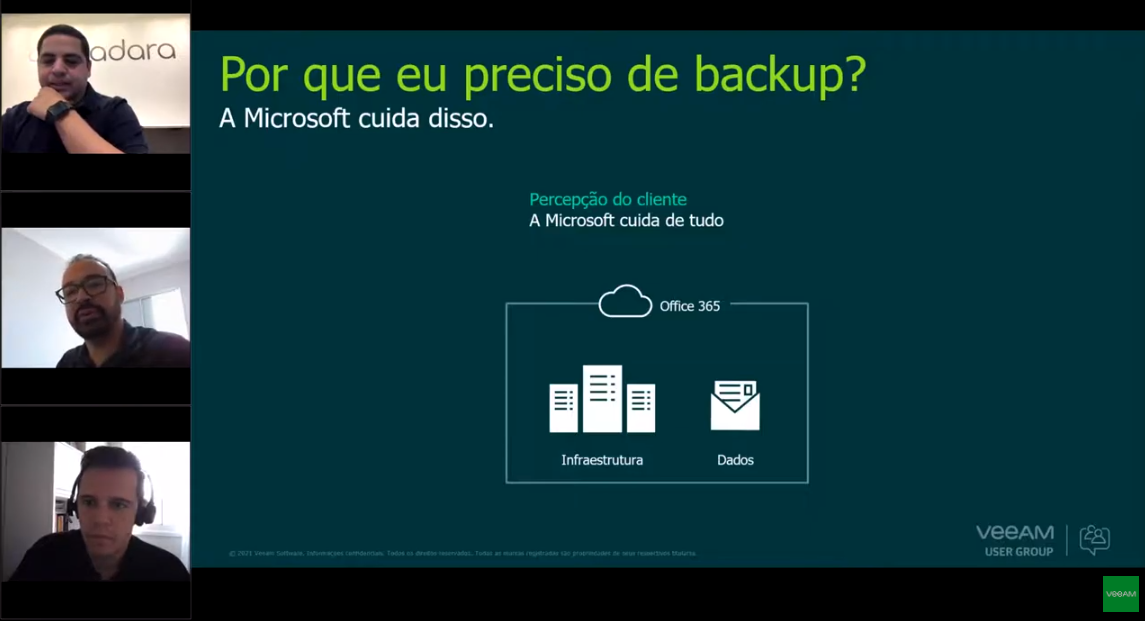 Continuing with VUG Brazil Marcio Freitas made a perfect presentation about NAS Backup and all possible subjects around of this theme.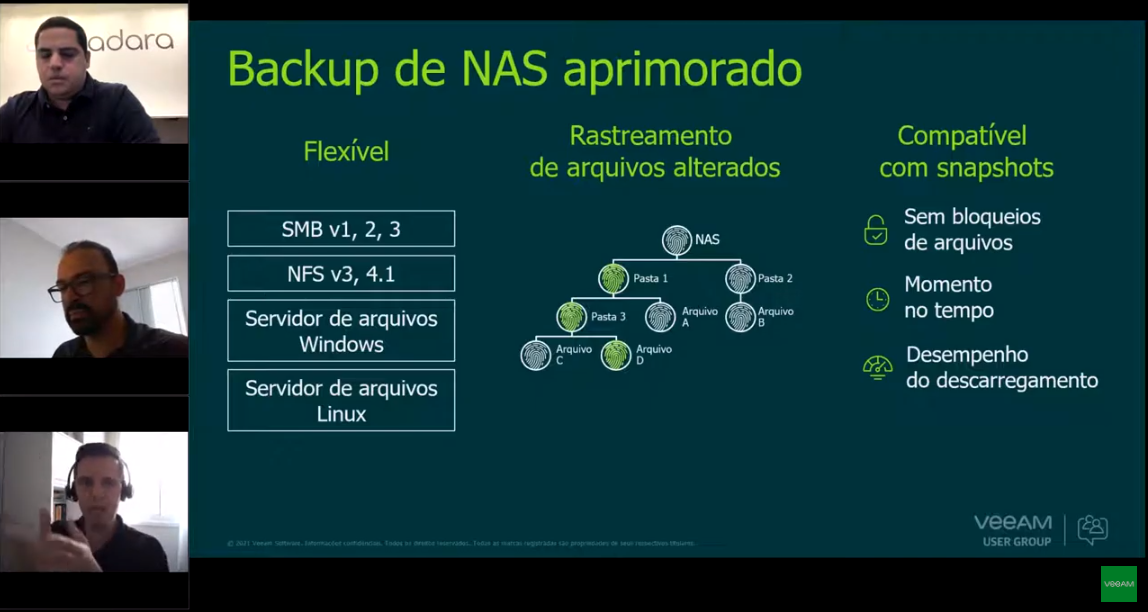 So, to finish it Leonardo Ferreira talked about the dreaded ransomware. Leo works on Zadara and he has many expertise to talk about this subject about data protection against Ransom.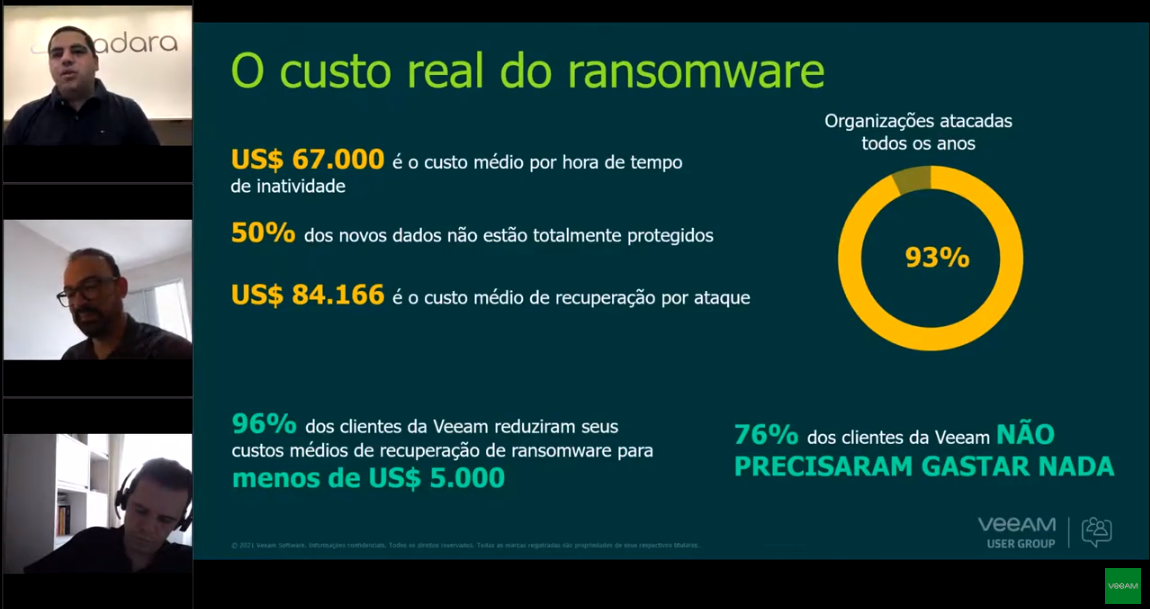 So, this is was our VUG here in Brazil and I completely loved this webinar. It was around one hour and a half talking about Veeam and data protection and I almost can't wait for the next VUG 
.
My sincere thanks to everyone involved in this event.
All of you are on fire!