The following error can occur in Veeam Enterprise Manger during catalog replication. Catalog replication is needed to transfer guest indexing information from the VBR server to the Enterprise Manager server.
By default, replication task runs automatically after each backup job. You can trigger it manually within Enterprise Manager GUI. Just enter the Configuration section, select Settings and press Update Now.

Log files can be seen beneath Sessions.
Meta-file error
This error is about the meta-file that does not contain a certain attribute.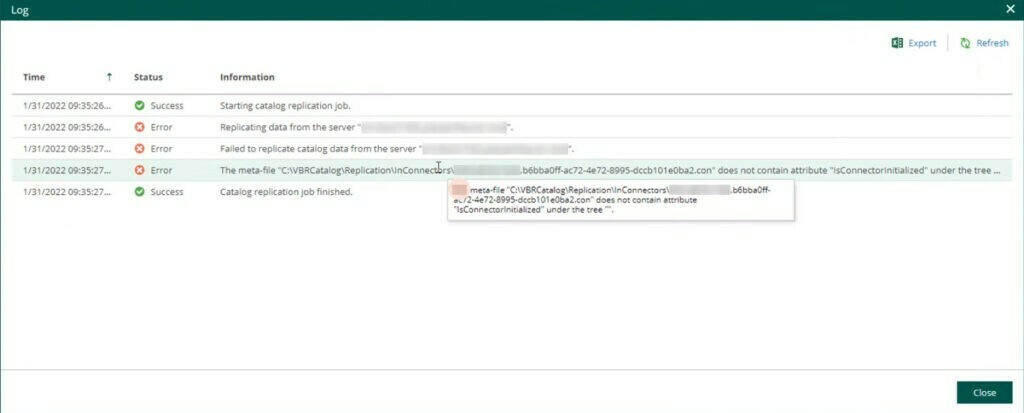 Cause and solution
There is a meta-file for catalog replication on Enterprise Manager server. In some situations it may happen that this file is empty. I do not know exactly under what circumstances this can happen but the solution is simple. Just delete, or rename the empty file. File is located on the Enterprise Manager server in directory C:\VBRCatalog\Replication\InConnectors and is named VbrServerName.uuid.con.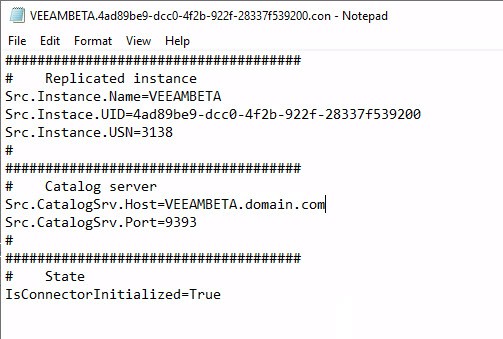 The next replication task should not stop because of this problem any more.