If you are not sure how much space you might need, then an excellent "unofficial" tool tool created by @Timothy Dewin is available at http://rps.dewin.me/ - The Restore Point Simulator.
The tool can help you size for:
Backup jobs
Backup copy jobs
Replication jobs
While the tool appears straight forward, I have noticed on several occasions people misunderstood which data to input: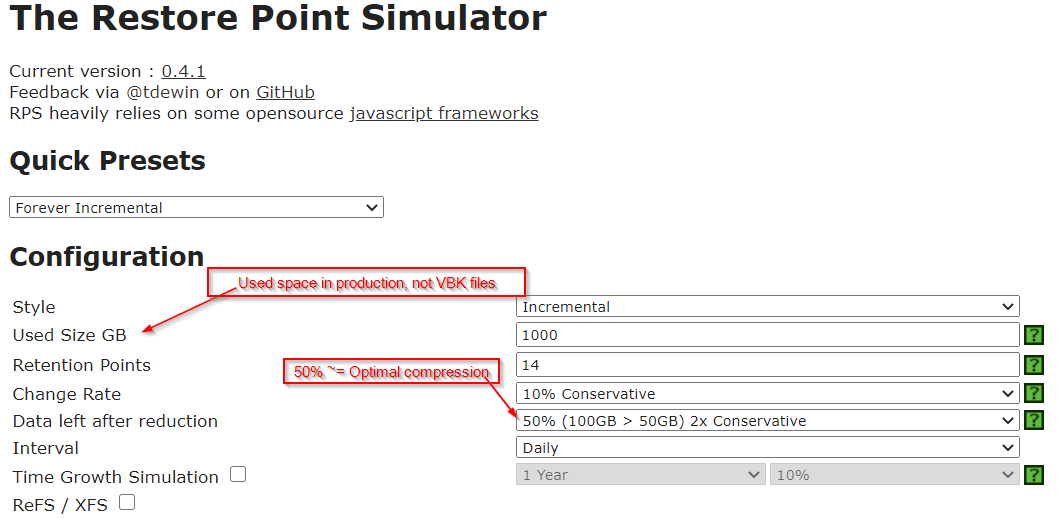 Common mistakes include sizing a backup copy job and then inputting the size of the source VBK file as the used size GB. This would mean you are doubling up data reductions which will of course not happen.
A very cool feature is the easy Export check box that will give you a URL to come back and review the estimate and how did you reach it: