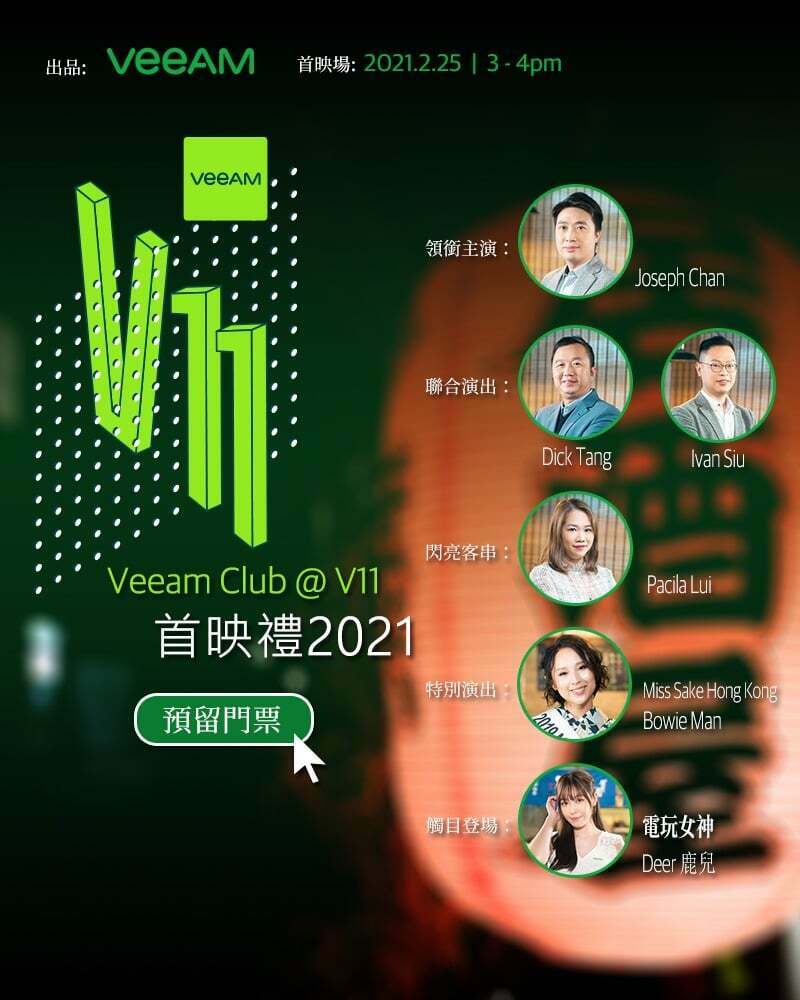 Hello everyone, 
We strongly recommend that you participate in our first virtual VUG activity (Veeam Club @ V11)
An unprecedented movie in the IT industry, the Veeam Club Golden Image Award is about to start. Have you registered yet?
If you have not registered, you can use the following website to register.
Remind everyone again, Veeam will be reserve a seat for you, Limited places, first come first served.
It will premiere at 3 PM on 25th February,2021 
IT界史無前例電影,Veeam Club 金像獎好快開始啦,你登記咗未?
如果未登記可以用以下網址入去登記啦。
再次提醒大家, Veeam率先為你預留座位,名額有限!仲唔快啲嚟登記!
2月25日下午3點正首播,約定您!
Registration URL:
https://bit.ly/2YLauYX
Eddie Kwok
Best answer by Eddie Kwok 24 February 2021, 09:27
"Veeam Club @ V11 " will start within 1 day at the following time:
Date and time: February 25, 2021, 03:00 PM Hong Kong Special Administrative Region
View original