Hello everybody!
Today I'm coming to talk about archive backup with blob Azure.
Archiving is good option to save money with your full (GFS) backups. It means that you can save your backups as archive instead of traditional hot/cool blob of Microsoft Azure.
To do that you need configure a Scale Out Backup Repository with the Archive Tier enable.
After that you can move your full backups older than X day to this kind of archive, as this example: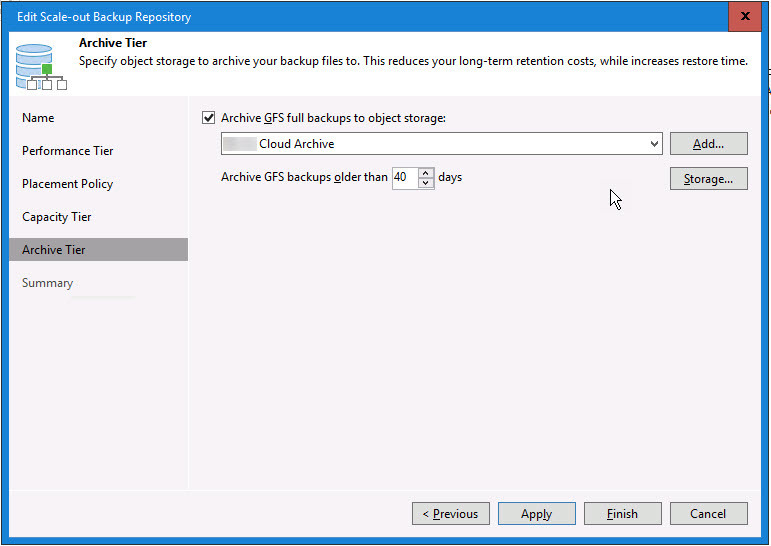 But first you need to configure your blob repository as an archive option. To do this go go to Backup Repositories inside Backup Infrastructure menu. Right click on the pane and chose Add backup repository…
On this screen chose Object Storage: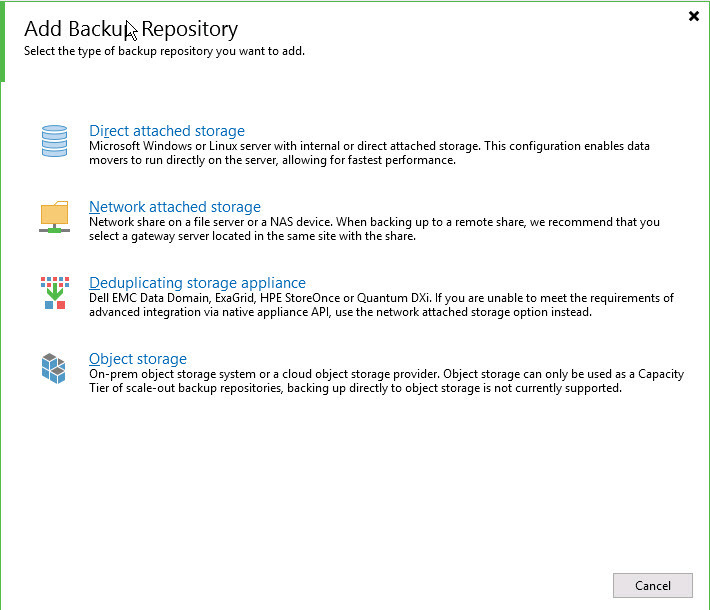 On the next step choose Microsoft Azure Blob Storage option: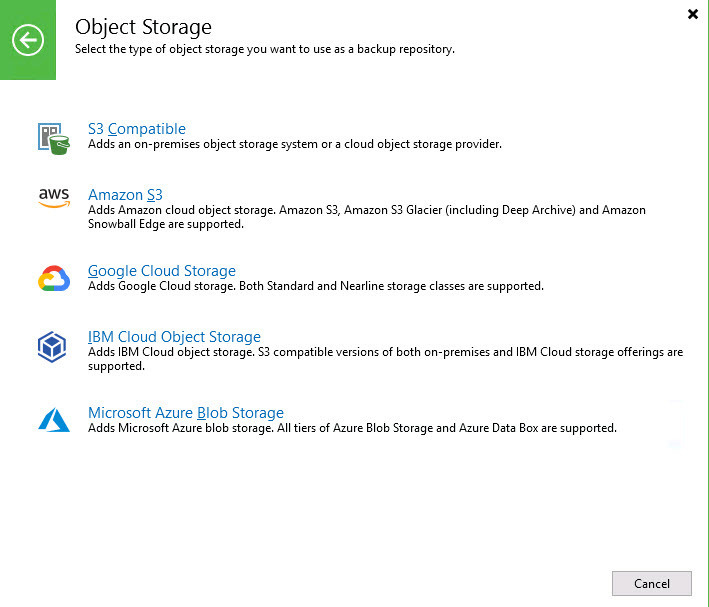 After that click on Azure Blob Storage Archive Tier: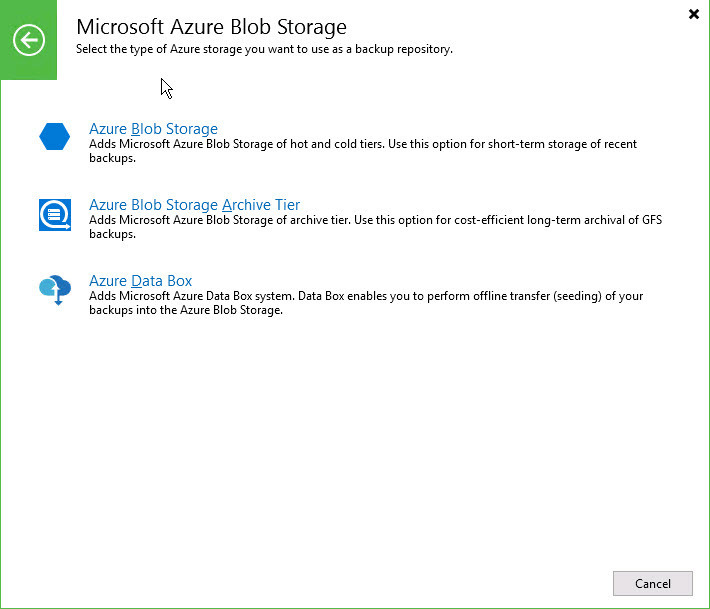 Type Name and Description of your archive blob: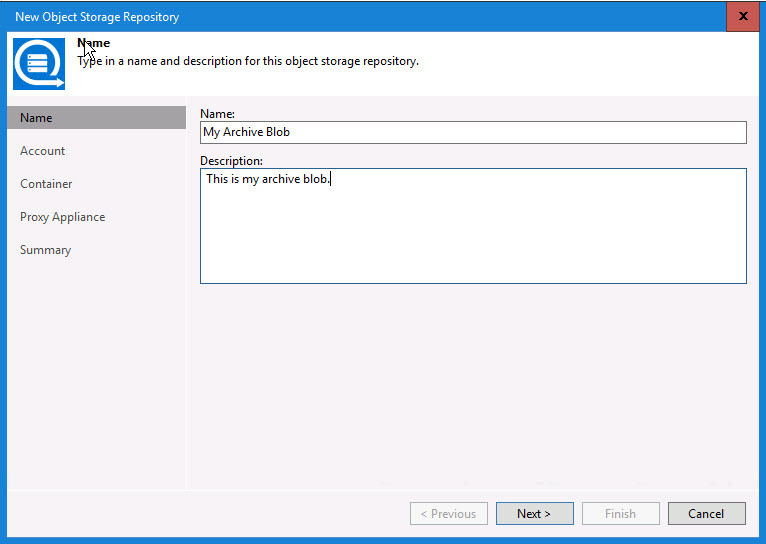 Enter with your Credentials for this blob and chose what Gateway Server will be used for this function: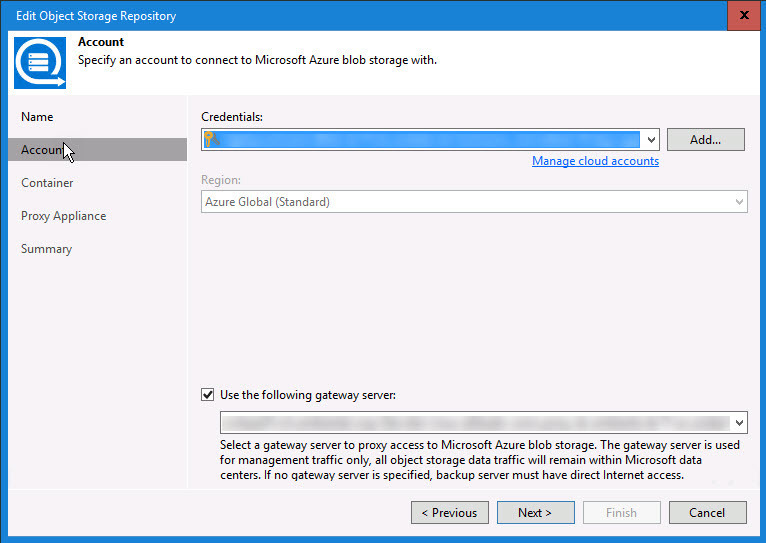 On the next screen you just need to set what Container and Folder will be used to save your backups: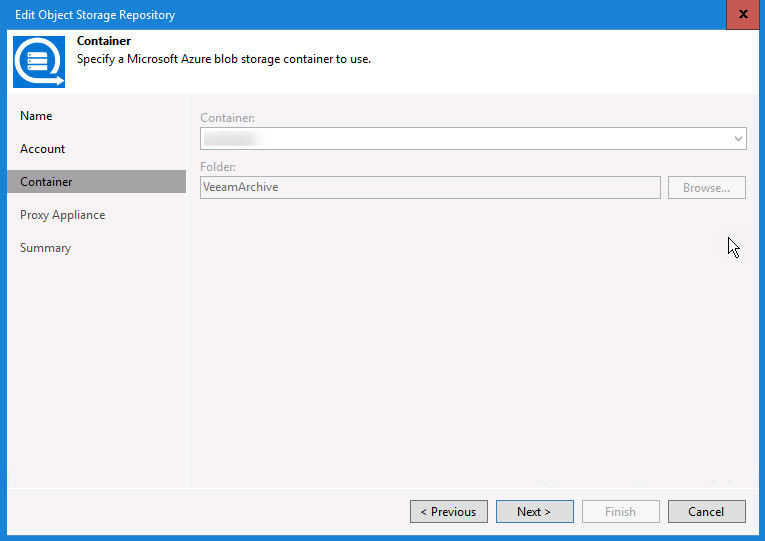 Now you just need to input your Subscription credentials on the Microsoft Azure: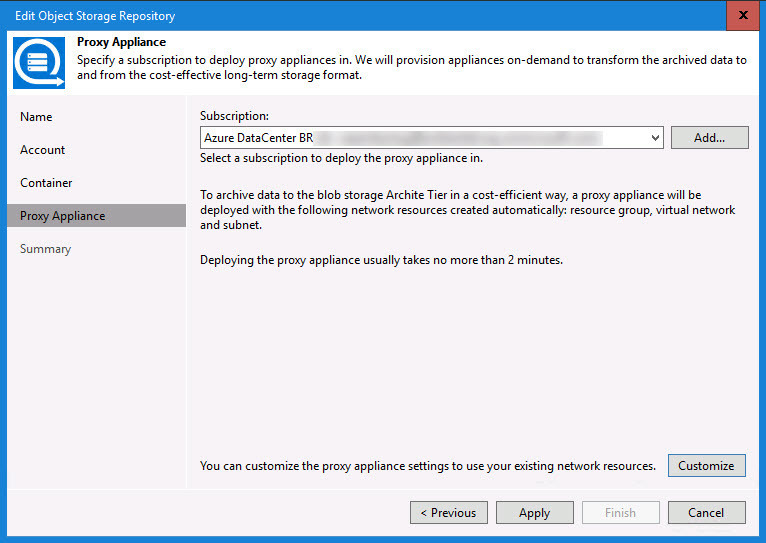 On the Customize button you can chose the size and the network options of your Proxy Appliance: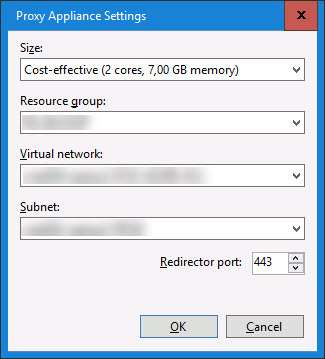 After that just click on Ok and Apply.
On the last screen just click Finish: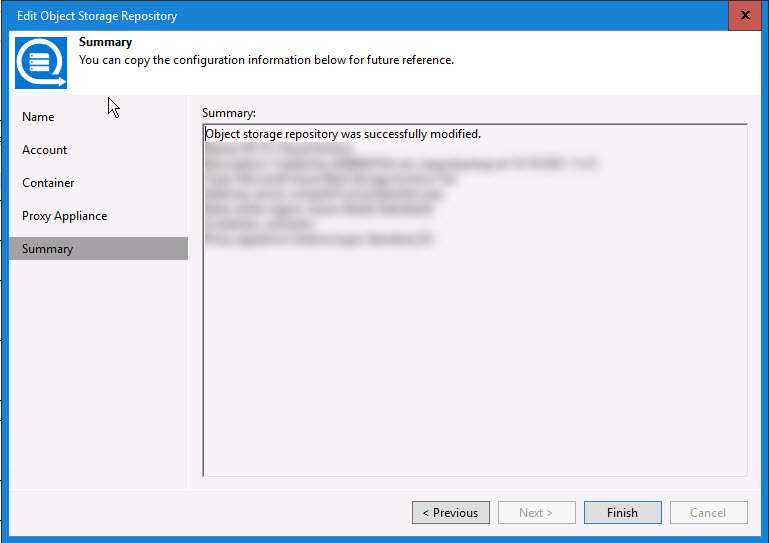 So, with all these steps you configured the blob, the proxy appliance and the SOBR.
After that your backups are going to be move of the capacity tier to the archive tier in 4 hours period.
At the final of movement, you can see your task on Storage Management inside the History menu:

And now you can see your archive backups in Backups/Archive on Home menu: