Using Veeam to orchestrate storage snapshots is a fast, reliable way to have frequent restore points and quick restores.  Unfortunately, unlike a VMware backup, storage snapshots on databases are not application aware.  Restoring application items from a storage snapshot will often give you a blank explorer window.
The first thing you will want to do is restore from the storage snapshot, and select a Host to mount the SAN volume on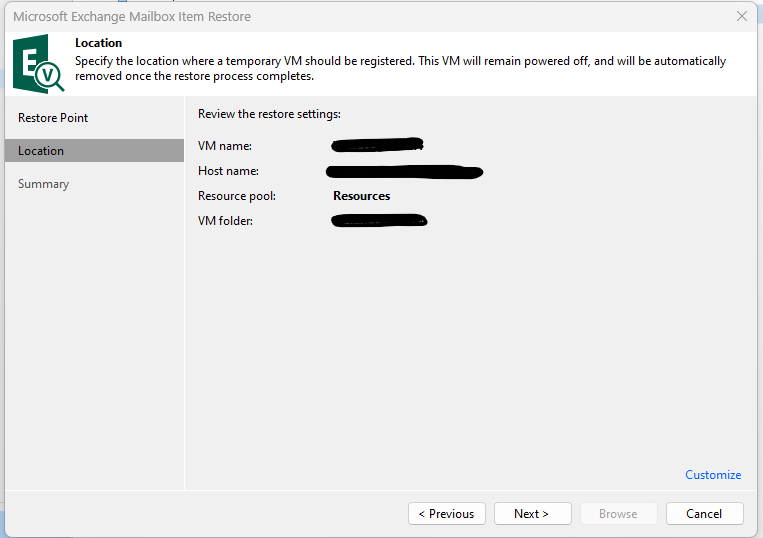 With the explorer up it will look empty, but the volumes will be mounted to your PC.
Click Add Store, or right click All Stores and Add a Mailbox Database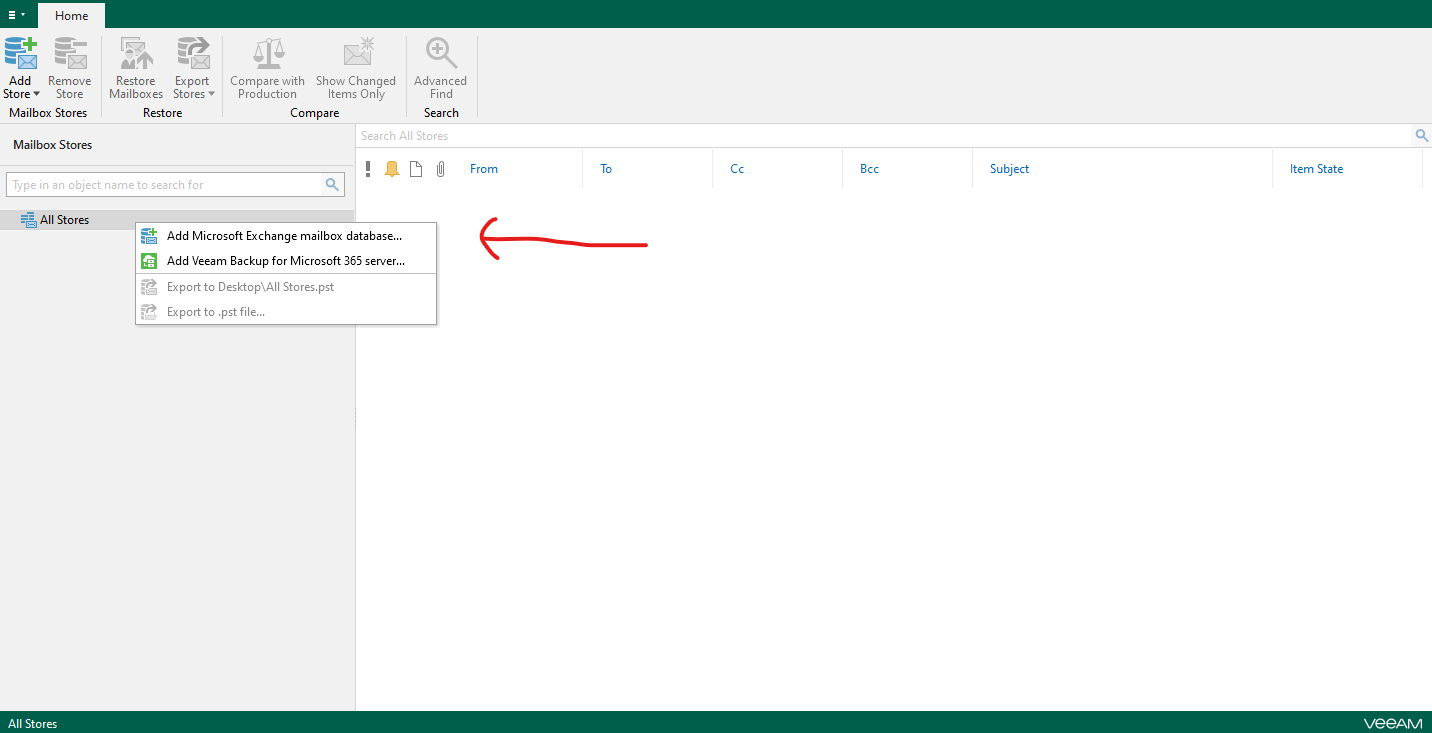 Next, we will point the explorer to the specific Exchange mailbox database.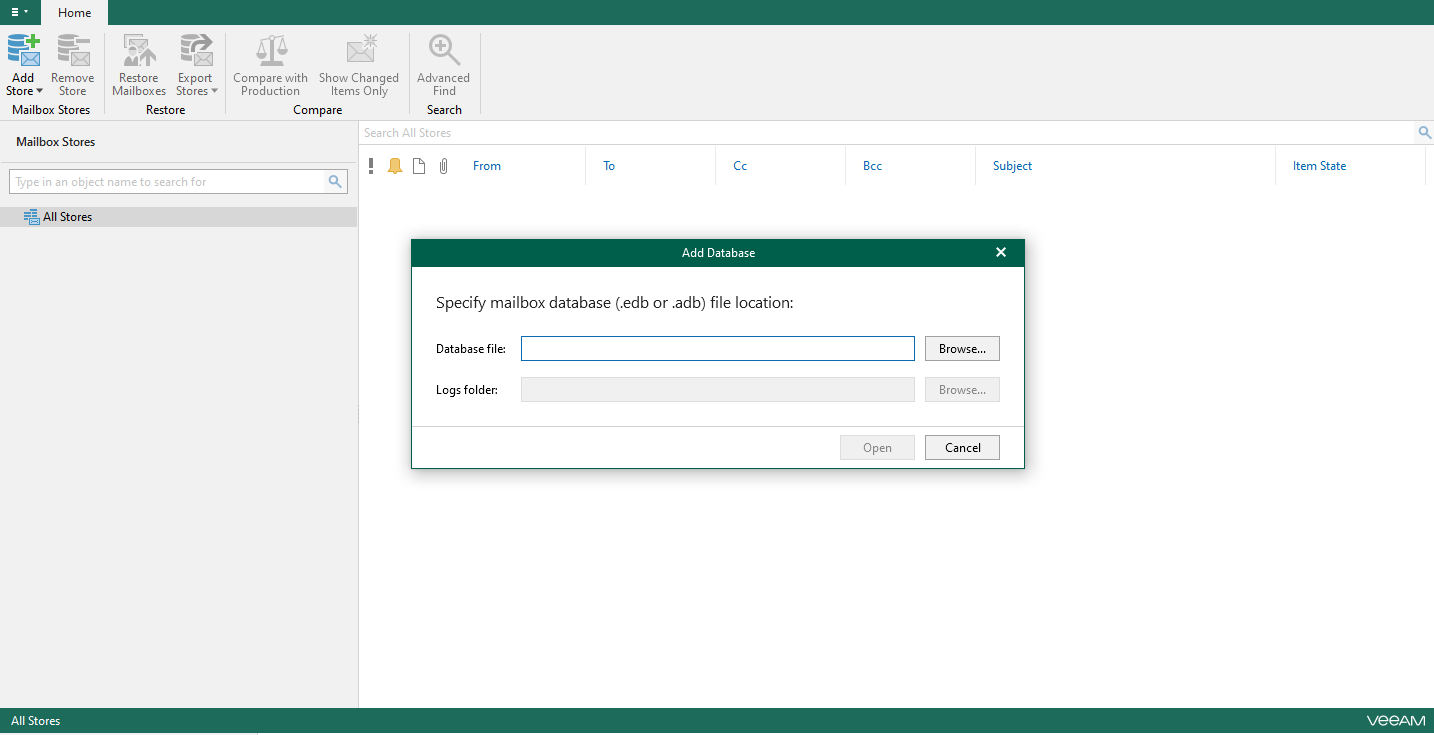 If you go to C:\VeeamFLR\*VMname* you can see Volumes listed as folders there that are the mount points to the disks. This should mirror the folder structure on your Exchange server.
In this specific situation here is what it looked like.  Depending on your disk configuration and folder structure the volume, VM name, and folder will be specific to your environment. (As your Email Admin if you need assistance)
Here is the location of the mailbox DB I was looking for.
C:\VeeamFLR\*VMNAME*\Volume2\DBs\*MAILBOXDB*
You then have to map the log folder which in my environment is located on a different volume.
C:\VeeamFLR\*VMNAME*\Volume7\logs\*LogFolder*
Finally, depending on the state of the database during the snapshot, you may need to map ESE.dll which should be on the Exchange server as well.  I have had it happen where this is required, and where it isn't required.  
https://helpcenter.veeam.com/docs/backup/explorers/vex_ese_config.html?ver=120
This is the location on the Exchange server.
C:\Windows\Installer\$PatchCache$\Managed\442D7VJ38B9ASADF0962A6BFFFFFFF1F\15.1.2507
I found that maps to the following location on my PC while doing the restore
C:\VeeamFLR\*VMNAME*\Volume1\Windows\Installer\$PatchCache$\Managed\442D7VJ38B9ASADF0962A6BFFFFFFF1F\15.1.2507
Veeam will now show the Explorer for Microsoft Exchange just like a regular backup and allow you to restore from a storage snapshot.