Hello community,
I have an issue with a file to tape backup in combination with the usage of VSS.
I have to copy the files of the RMAN Backups to tape. The backup files of the RMAN and SAP plugins are not recognized as backup Jobs with the tape jobs, so I have to copy them as files and not as jobs.
The RMAN backups are running 24/7 - so there are some open files every time the copy job runs. And therefore I have activated the usage of VSS in the file to tape backup job.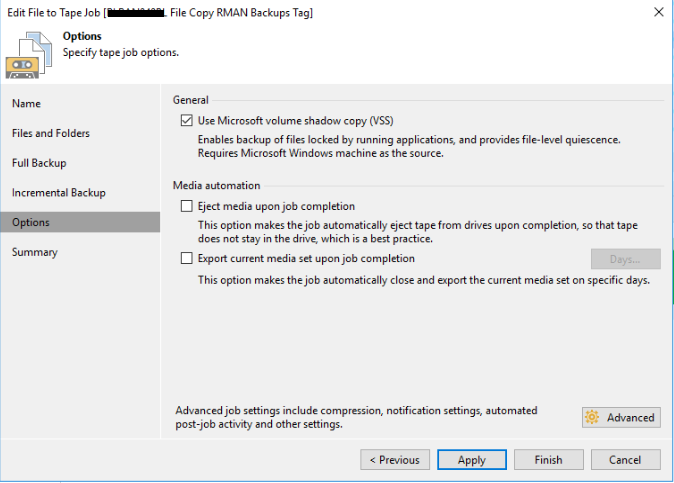 Every time the job runs an VSS error is given - "Shadow copy provider vetoed the operation"

I did not find useful information to this error.
Does anyone have some idea why VSS is not working properly? A reboot did not help. On the drive is enough free space (around 62,5 TB free of 105 TB total).