Prepare to get hyped, everyone!! #VeeamON 2023, the Community Event tailored for Data Recovery Experts, is all set to enhance your knowledge this year. We can barely contain our enthusiasm as we unveil the event schedule! Take a peek at our website to discover the extraordinary lineup of speakers, sessions, and other exciting features: https://www.veeam.com/veeamon
And that's not all! Need another reason to join us? We have an exclusive community area this year, where Alfred and Veeam 100 members will be spreading positivity and doling out community edition SWAG! So, what are you waiting for? Be a part of the excitement!
Remember to spread the word among your network as well!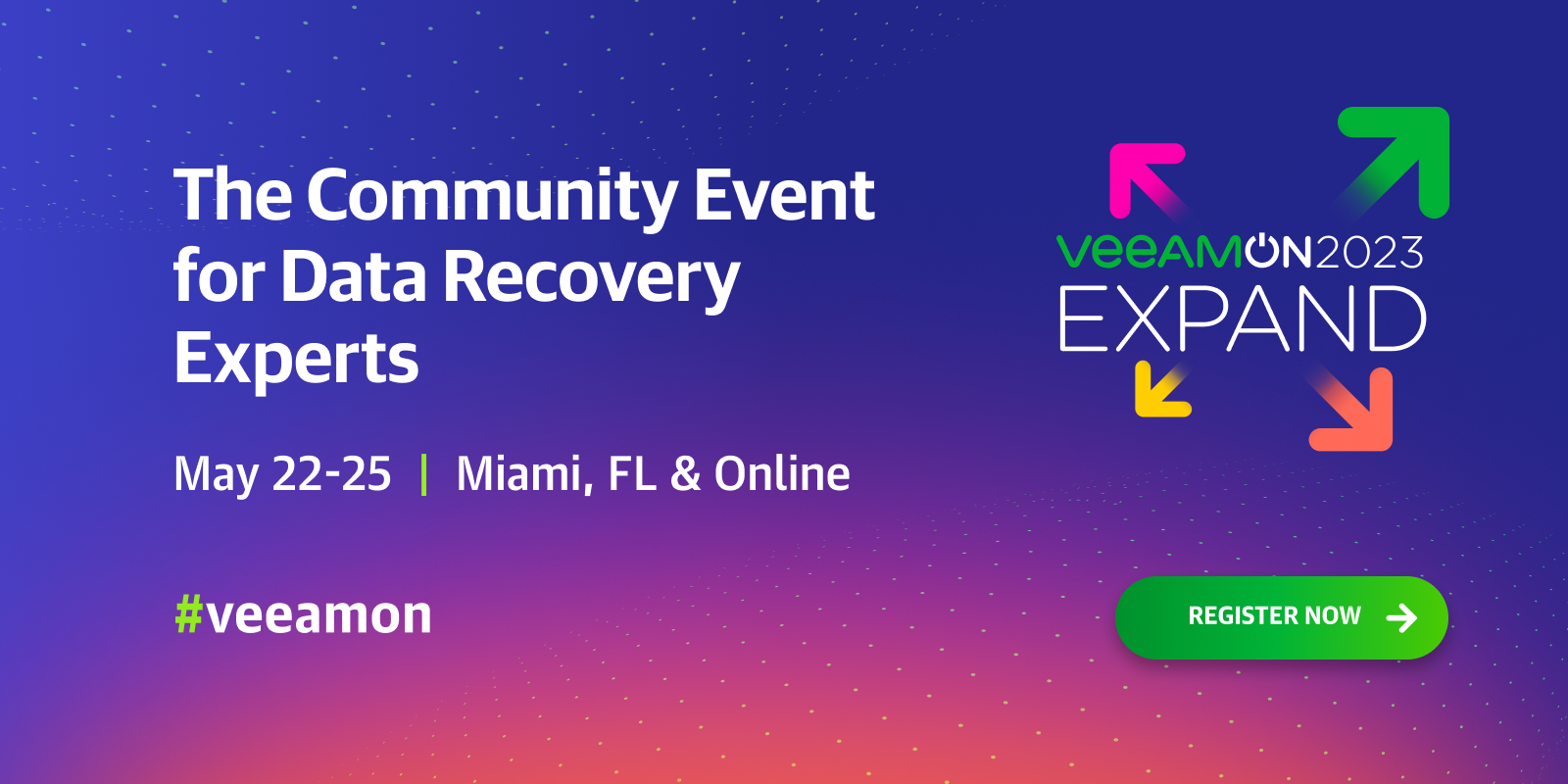 Best, 
Madi