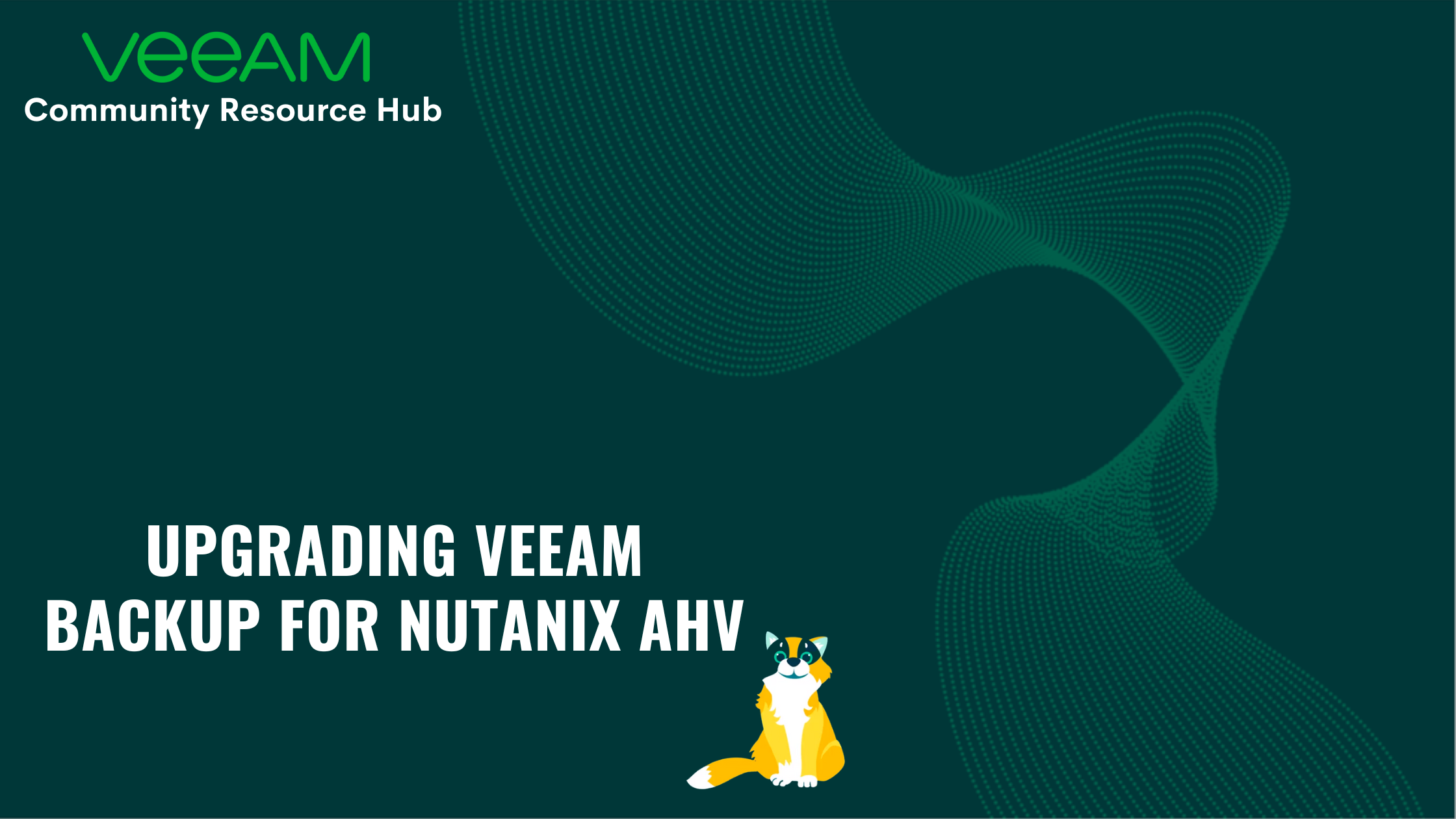 Recently Veeam release a new version of Veeam Backup for Nutanix AHV. 
A bunch of new features came out of the box with this upgrade.
So, the the latest build versions of Veeam Backup for Nutanix AHV now is:
Veeam Backup for Nutanix AHV 5 - 5.0.0.1080 
Nutanix AHV Plug-In for Veeam Backup & Replication - 12.5.0.465 
The process to upgrade the environment is really easy and the idea is not a step by step, for the simple fact that is not necessary a complete how to about this.
The Ugrade
The whole process of upgrade is on Veeam Help Center but basically we need fist to update the Nutanix AHV Plug-In inside of Veeam Backup Replication server.
For this is just to run with the wizard of plug-in: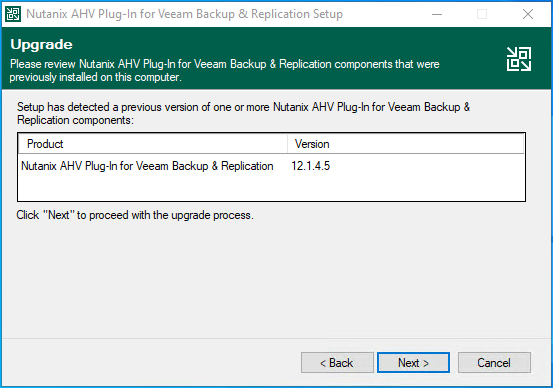 The setup is only about Next, Next, Upgrade, Finish:
After that we can open VBR console and go to Backup Infrastructure view, navigate to Backup Proxies > Out of Date, right click on the proxy appliance of Nutanix AHV and select Upgrade Proxy: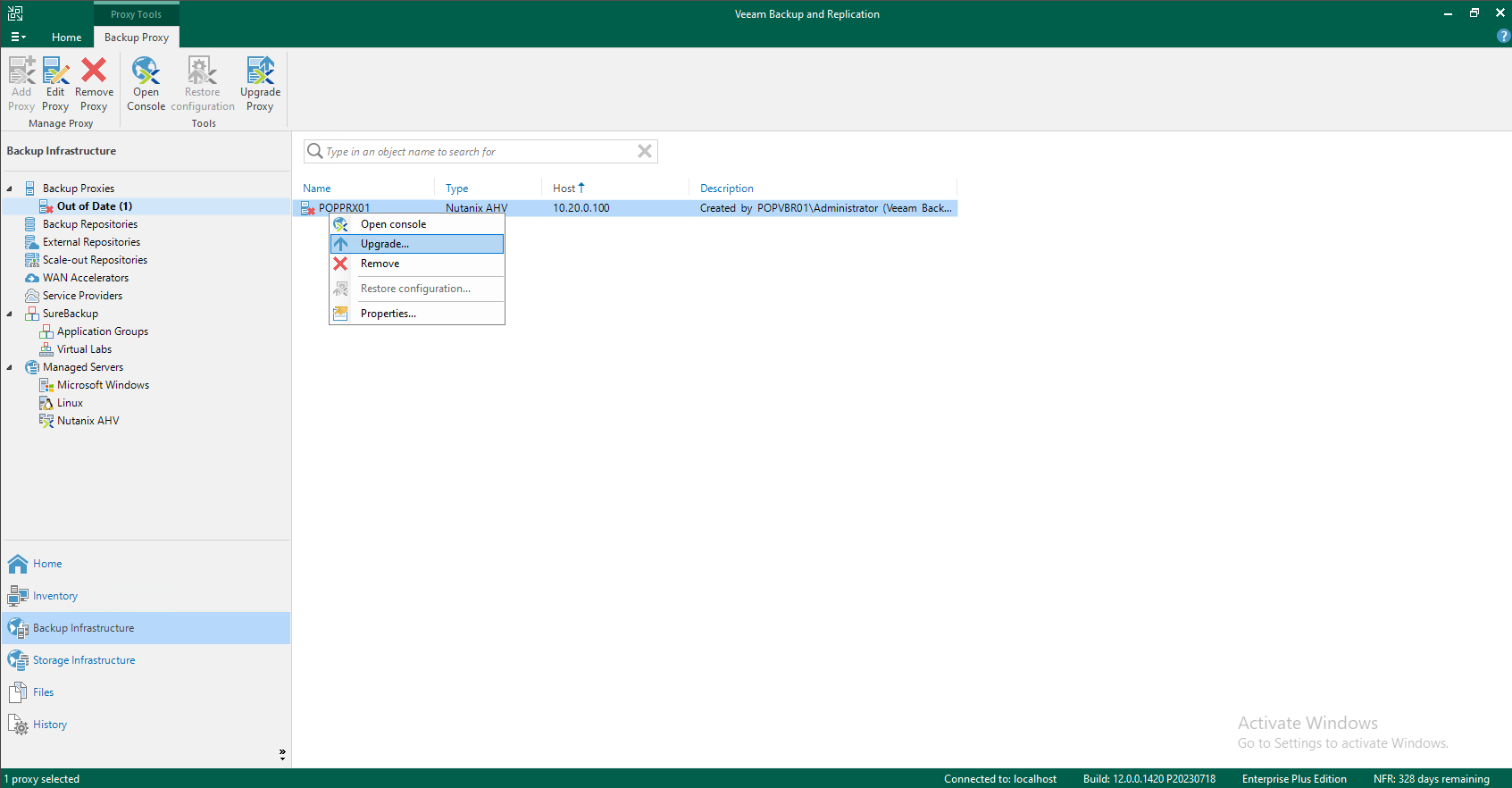 After that, the upgrade of Veeam proxy appliance will start: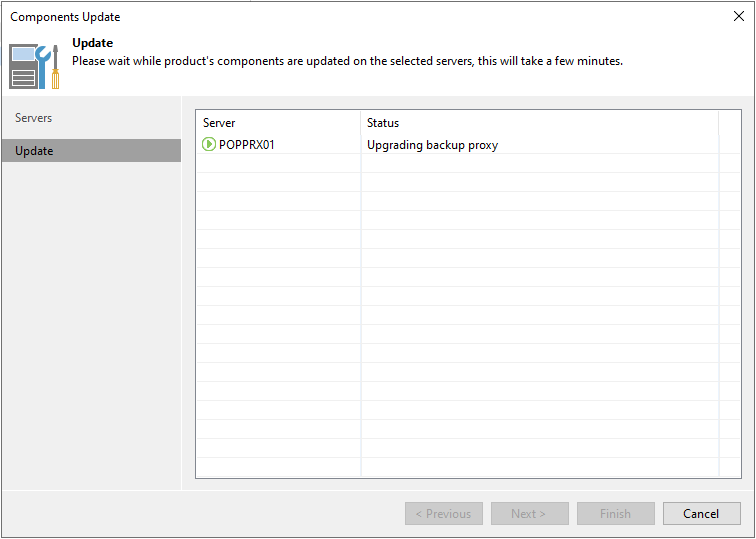 At the final you only need to press Finish button.
Conclusion
As you can see the entire process is really easy to do and at the end you can see your Veeam backup proxy appliance of Nutanix AHV up to date: