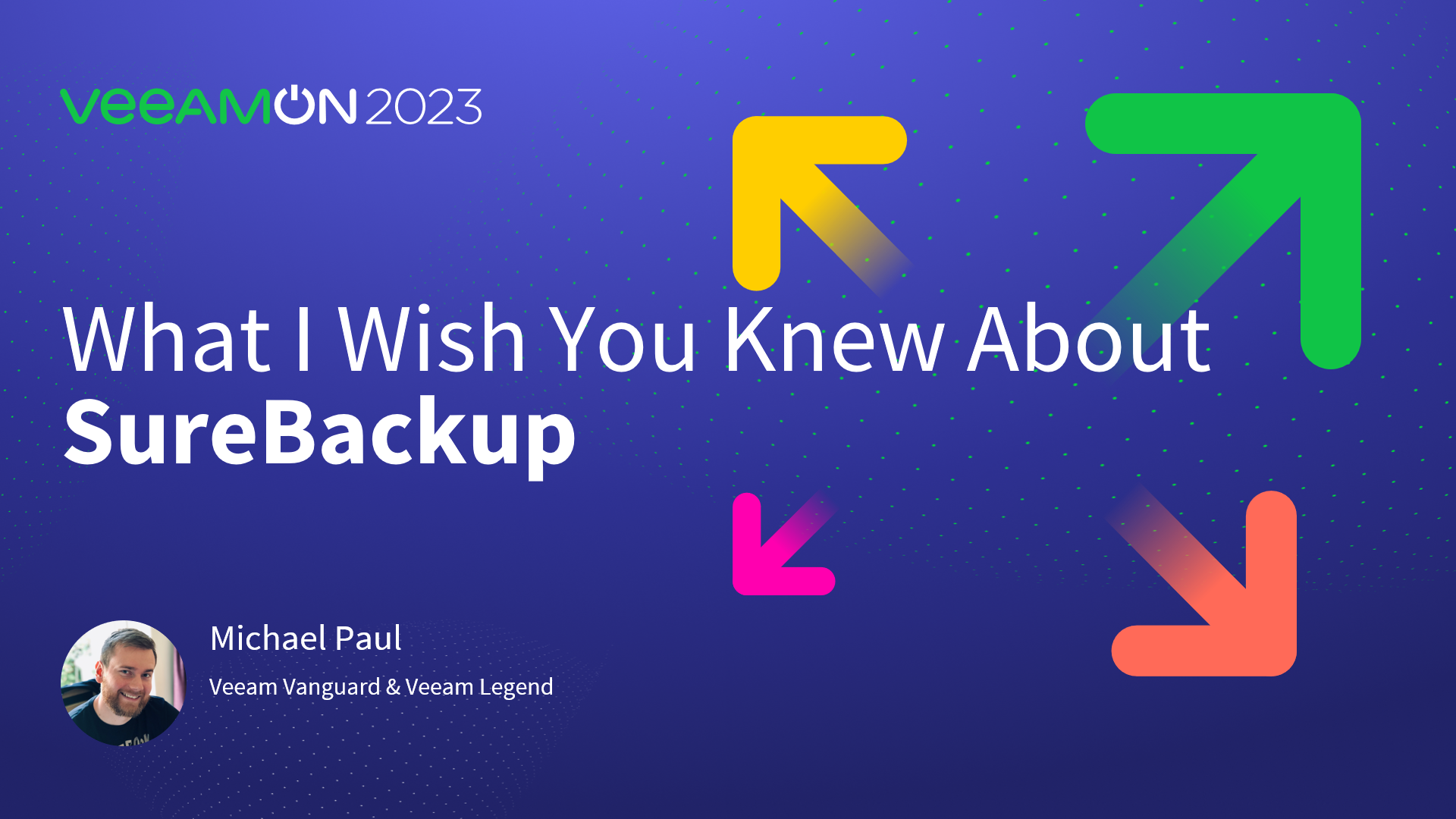 Thank you for checking out my 'What I Wish You Knew About SureBackup' session!
If you have any questions, please feel free to reply below or create a new topic within the Veeam Community Hub, I'd love to talk to you about how you're using, or planning on using SureBackup within your organisation or for your customers.
As mentioned on the session, if you want to see my 'Deep Dive' into SureBackup from a recent Veeam User Group talk, you can find the YouTube video embedded below.