Today, we lose a Veeam Legend!
For those that don't know, you can't be a Veeam Legend if you're employed by Veeam. And that is what we celebrate today! 🥳
@Mildur officially joins Veeam today as a Product Management Analyst.
I'm proud to call Mildur a friend (and Detective, Detective Friend?) since first meeting him here on the Community Hub back in 2020. It doesn't take long to observe the depth of knowledge and passion he has for Veeam products and he shares this freely with the community.
Today Veeam have taken on an amazing addition to their family.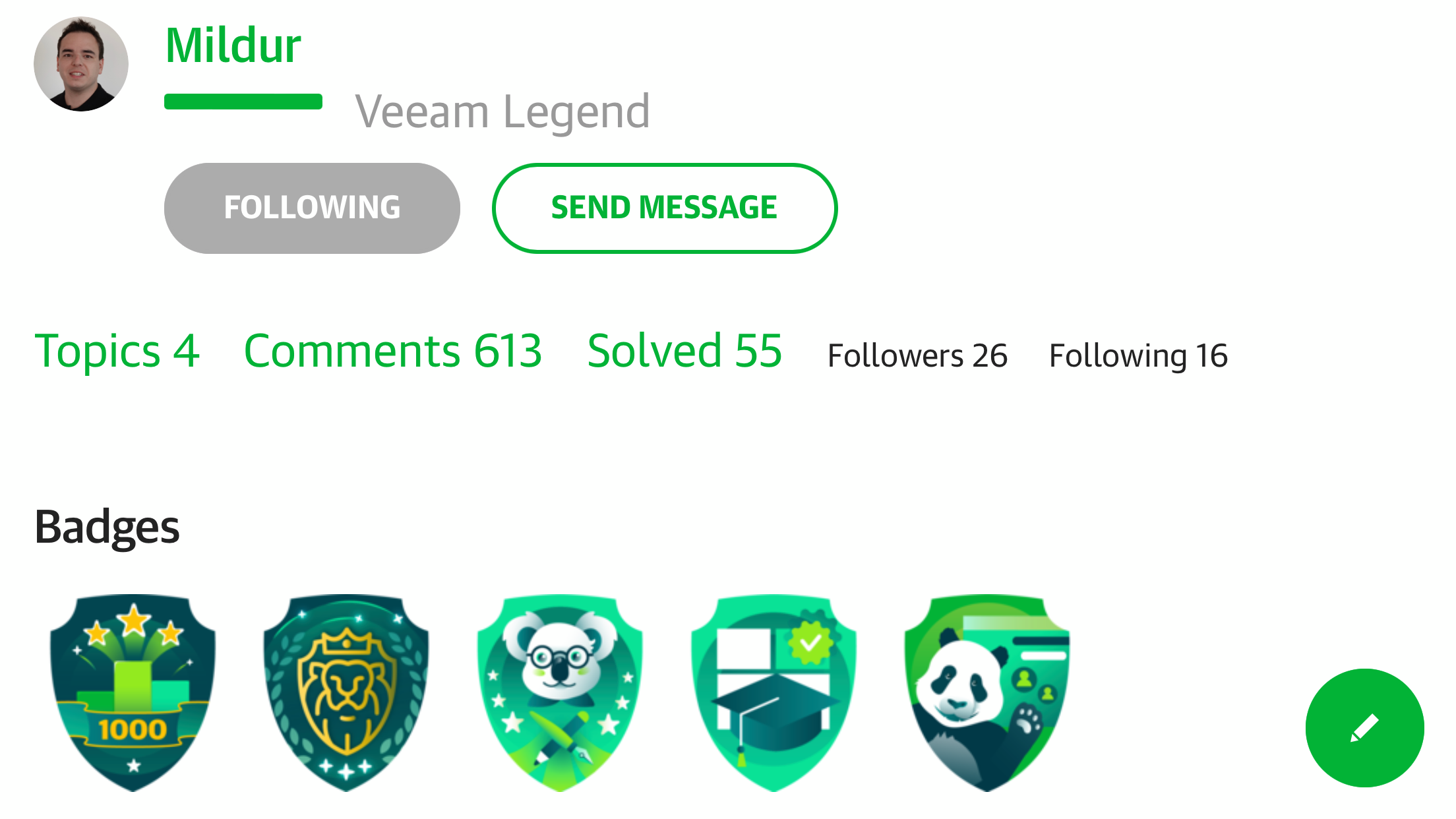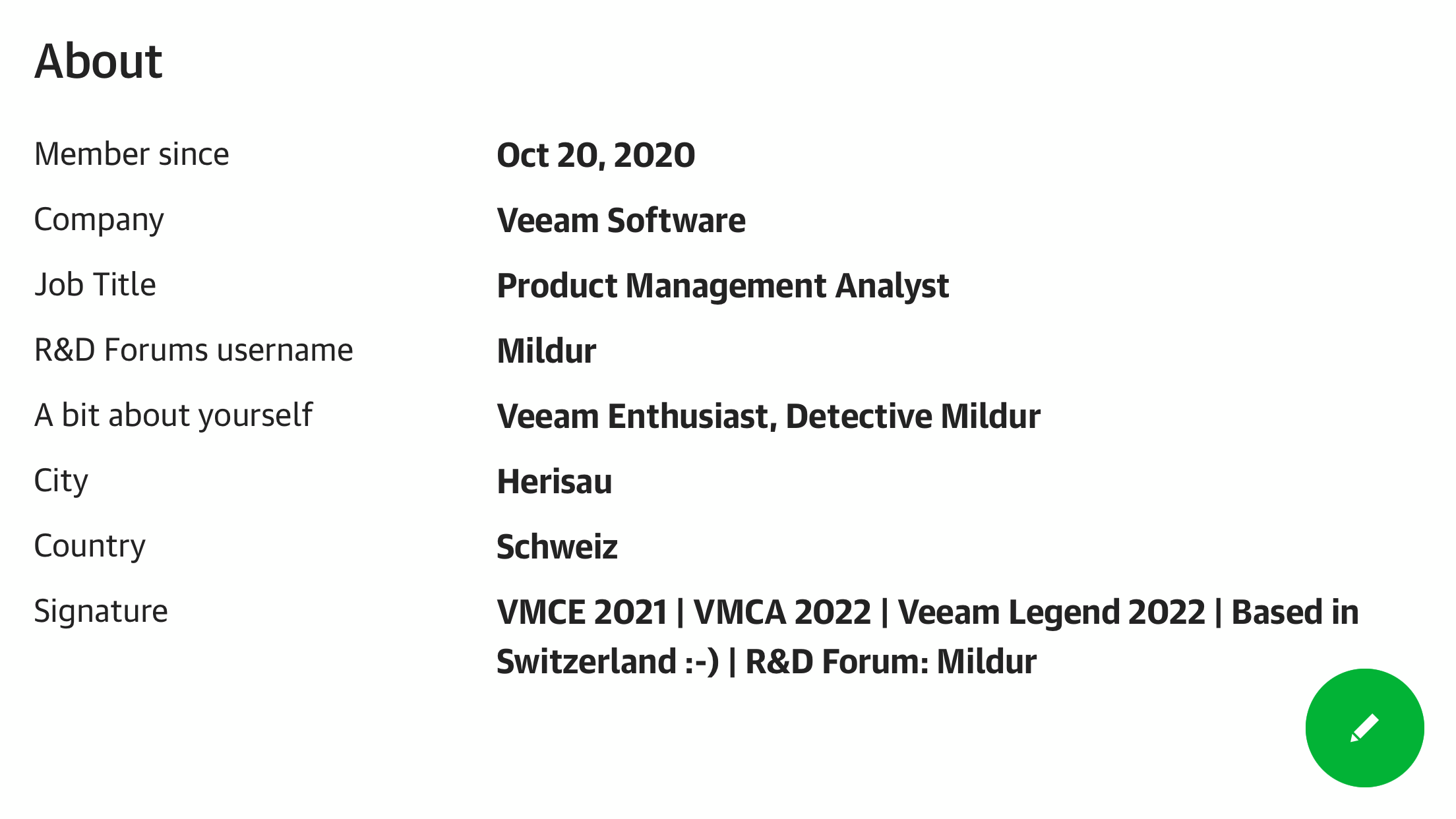 Congrats Mildur!