In this week's recap @Rick Vanover and @Madi.Cristil  push the limits of early calls and recording on the road! We had a strong set of news to share this week and +41 new members to the Veeam Community. Here is this week's recap video:
The Links
via @Scott
via @Nico Losschaert 
via @vNote42 
Special Department News
via @JMeixner 
via @Sander Berkouwer 
Replay here: https://www.enowsoftware.com/webinar/busting-common-microsoft-365-myths
Who's New
We are happy to welcome in +41 members to the Veeam Community. The COOLEST USERNAMES this week are: @hackerone  @LitlJay @Slowpoke47 and @klasikrkade!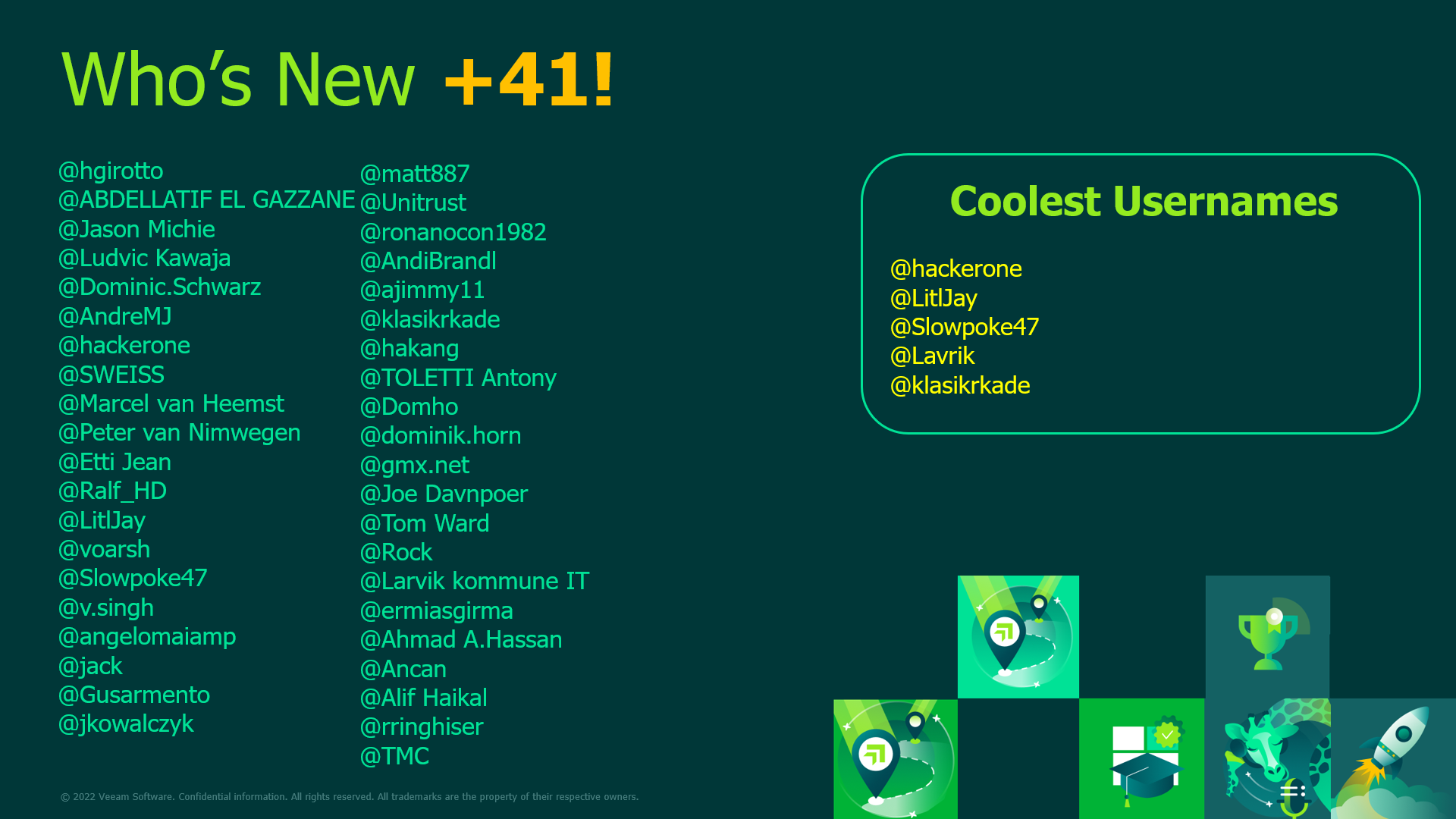 @hgirotto @ABDELLATIF EL GAZZANE @Jason Michie @Ludvic Kawaja @Dominic.Schwarz @AndreMJ 
@hackerone @SWEISS @Marcel van Heemst @Peter van Nimwegen @Etti Jean @Ralf_HD @LitlJay 
@voarsh @Slowpoke47 @v.singh @angelomaiamp @jack @Gusarmento @jkowalczyk @matt887 
@Unitrust @ronanocon1982 @AndiBrandl @ajimmy11 @klasikrkade @hakang @TOLETTI Antony 
@Domho @Joe Davnpoer @Tom Ward @Rock @Larvik kommune IT @ermiasgirma @Ahmad A.Hassan 
@Ancan @Alif Haikal @rringhiser @TMC @Martin.Dallaire