Hi all. 
The EMEA SAs have recently just added a new tool to https://www.veeambp.com called the 'Ports Finder' (aka Ports Directory).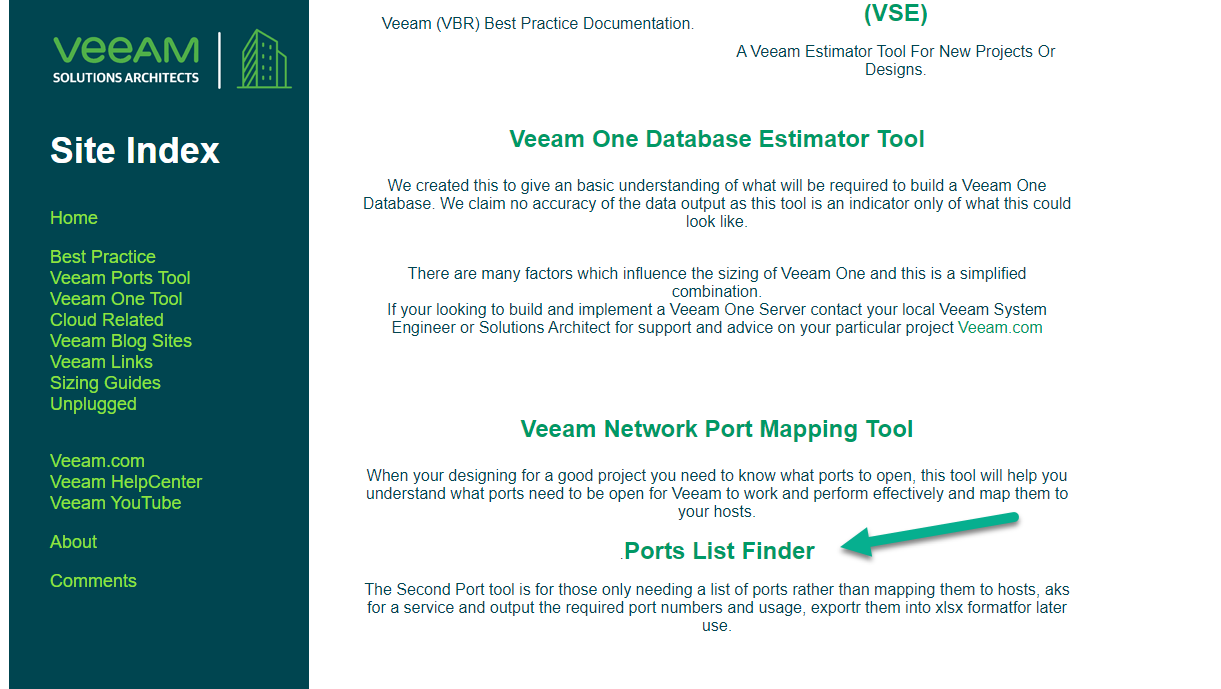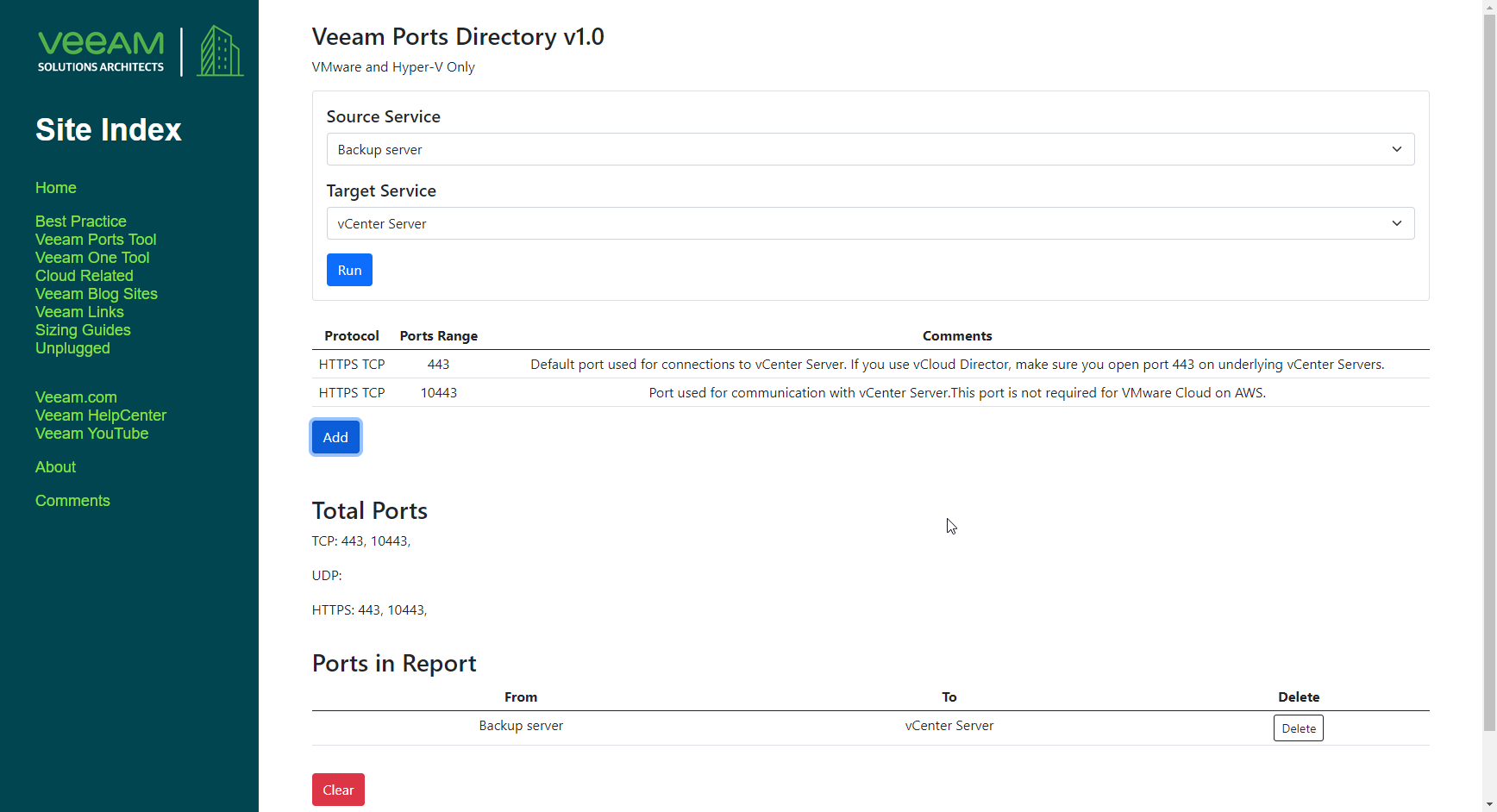 The idea behind the tool was to make it easier to find all the ports you need for a Veeam solution. It doesn't provide mapping for specific hosts or any of the advanced feature that the Veeam Ports Tool provides.
Currently it only has VMware and Hyper-V ports; however, that will be changing soon and will have:
VMware
Hyper-V
AHV
Enterprise Manager
All Explorers
Windows, Linux and Solaris Agents
VBR Integration with AWS and Azure
Veeam ONE
O365
VDRO
All the port mappings were pulled directly from their respective webpages so they are 100% accurate. We will aim to keep the database updated as things change or are added over time. 
Ed