Hi,
I realised that nobody has ever mentioned the Veeam Custom Search tool on the community hub, and I wanted to make sure everyone knows that this tool exists.
http://vee.am/VeeamCustomSearch
Firstly, what is it?
It's a custom search engine powered by Google that focuses on delivering results from the various Veeam resources.
The primary page of that link is deceptively simple, to the point you might think the page hasn't loaded, you'll just get a search bar that will present search predictions based on Veeam searches.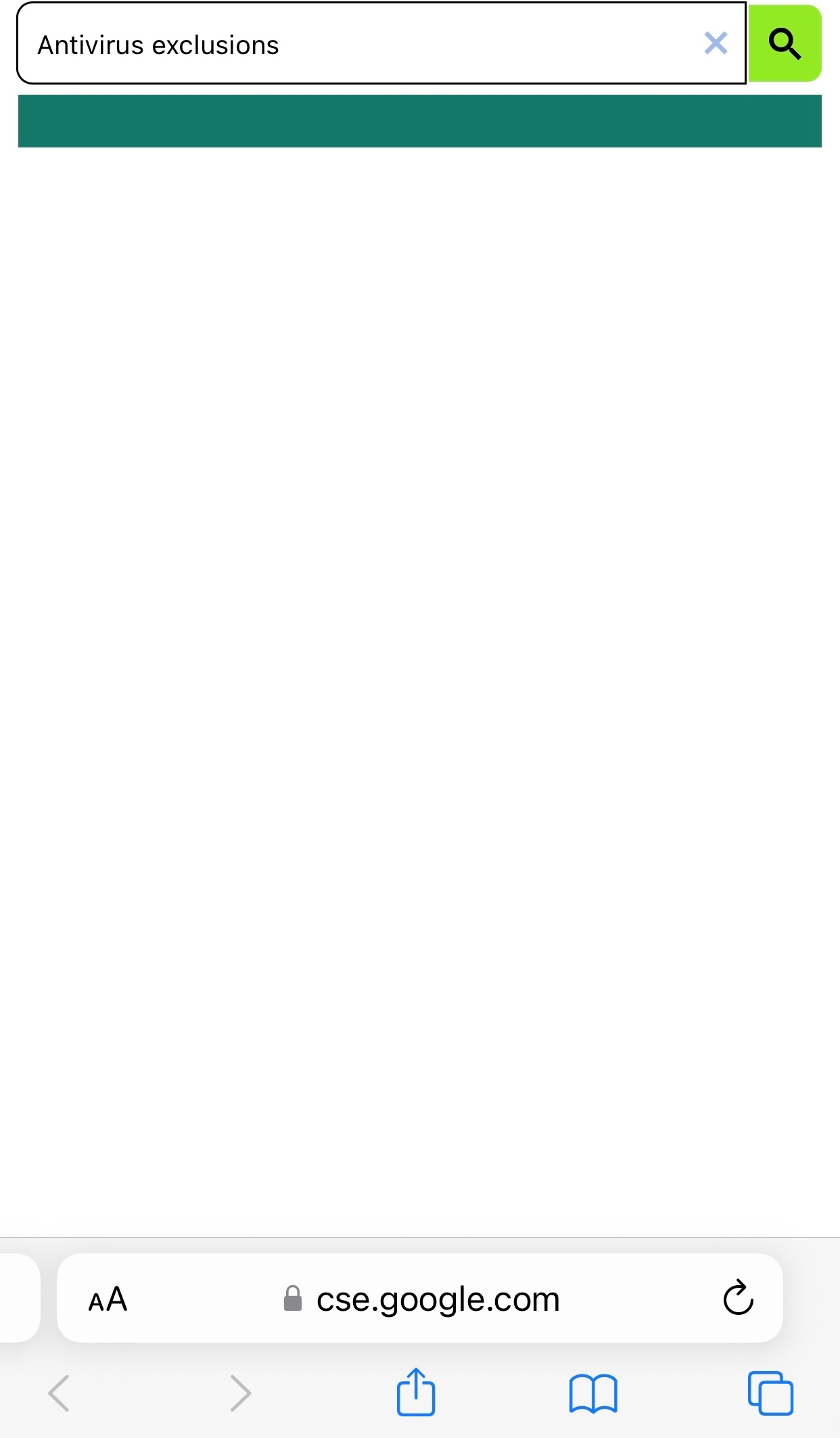 Once you've searched is where the magic happens, you'll see results from a variety of Veeam focused sites. Such as the R&D forums, the Helpcenter, whitepapers, KB articles, news room, blogs, videos, GitHub, and success stories.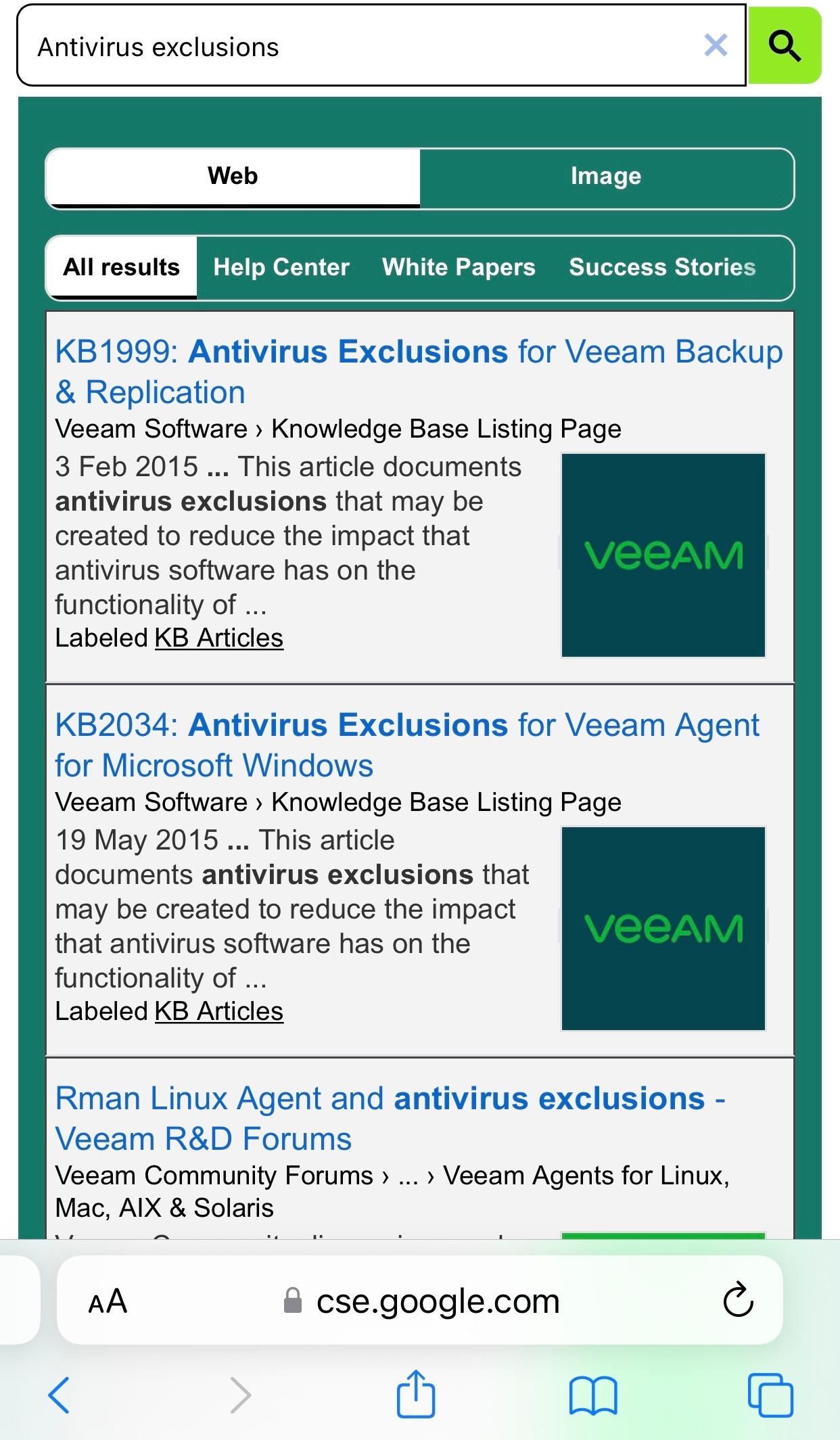 You can use this to filter down what type of content you're after, and easily find what you're looking for across the various sources of information that Veeam have available.
Give it a try the next time you can't find what you're looking for, it may be just a search away…