This morning I was thinking about various backup solution, and one thing cross my mind.
One of great advantage about Veeam over other vendors
(BEYOND THE FACT THAT THE BACKUP WORKS. ALWAYS. GOOD. EVERYWHERE.)
(If you have used other solutions in the past you know what that means.)
is that Veeam release a free Community Edition, an almost full feature version to be tested heavily in our lab so we can fully understand the product, and try on our skin basics about backup and recovery.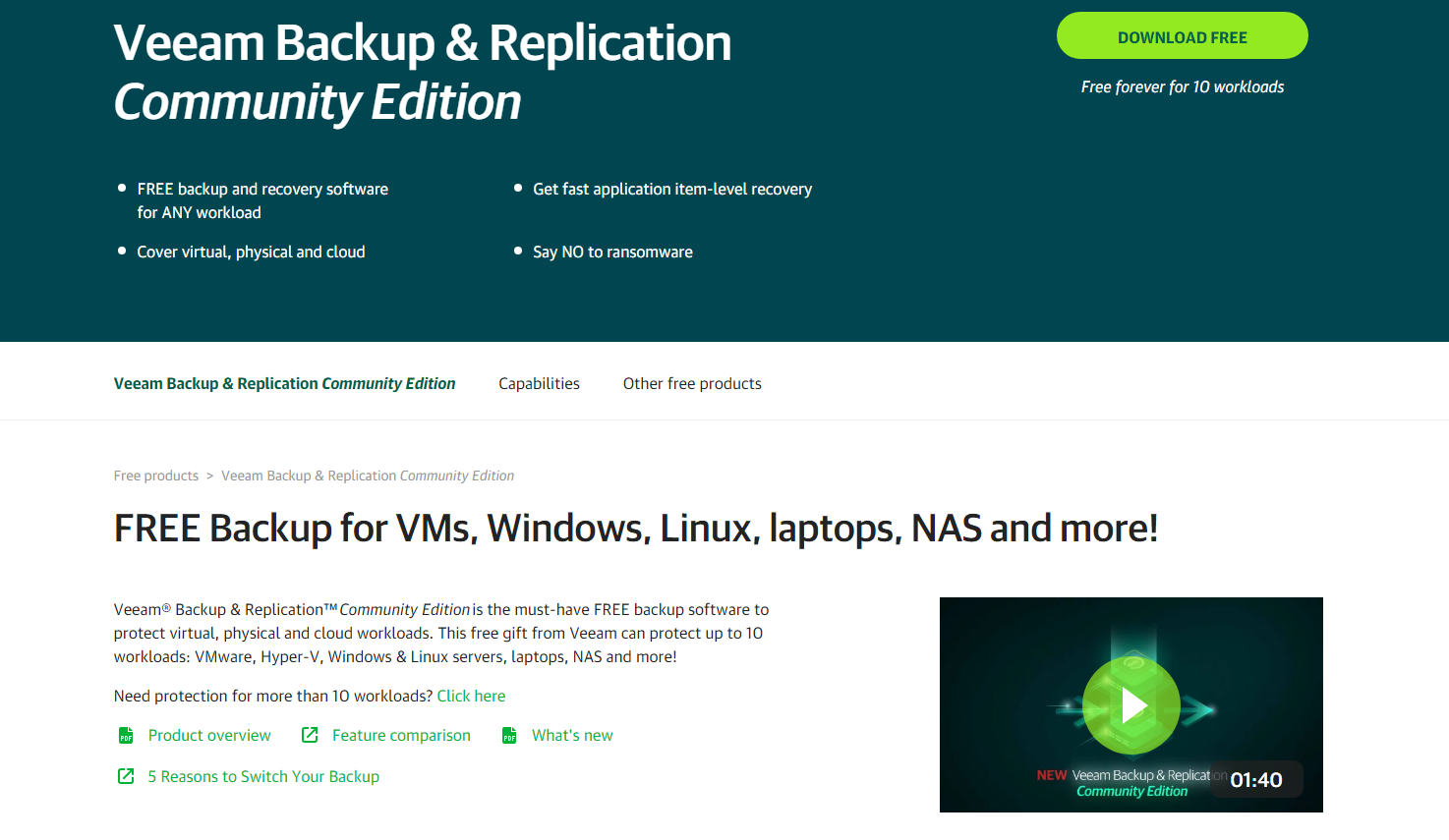 It is taken for granted, but it is a significant added value to me.
So, thank you Veeam.
Have you ever thought about it?