One rule of backup is to always have more than one copy of data. This has often been defined as following the 3-2-1 rule, which states, to ensure recoverability in the face of disaster, you need to have 3 copies of data, on 2 different medias, with 1 copy offsite. By following this strategy for backups, businesses gain three different copies of data that they can recover from. However, with the continued threat of ransomware in today's IT landscape, we need to evolve this rule to meet the challenges that face businesses today. As data is the lifeline for every business, putting in the necessary steps to  keep backups protected from malicious attacks is imperative. To do this, having a immutable storage option that prohibits backups from being altered or deleted should be an added element to a long standing rule for backups.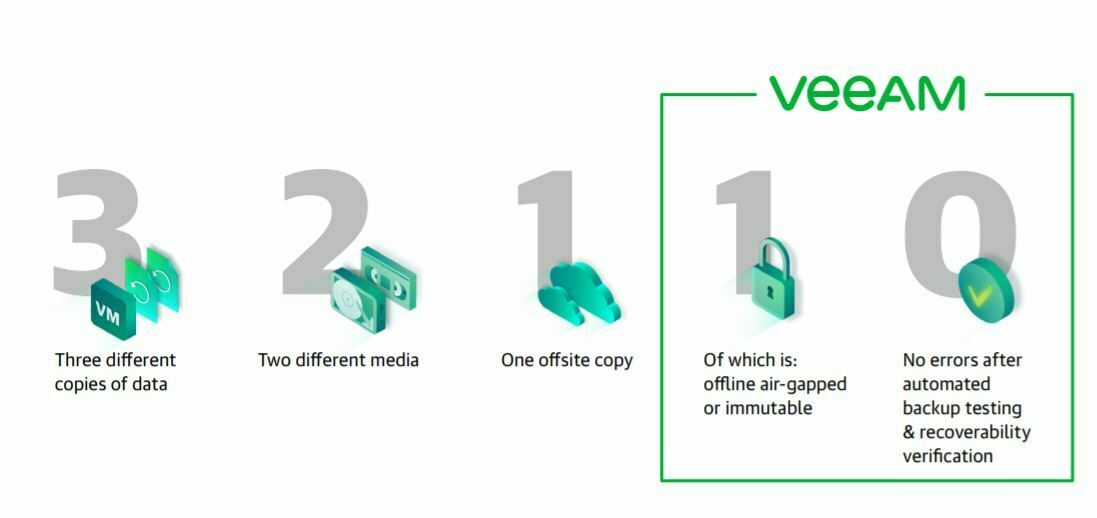 With the addition of adding a copy of data that is offline and/or immutable, businesses can ensure that at least one copy is locked from being changed or deleted. However, this is just one part of keeping data safe. What if someone with unauthorized access was able to enter the environment and disable or change the immutability period that was established? Or even worse, what if it wasn't configured properly in the first place? This is where having visibility into the data center with monitoring tools can really help.
The importance of monitoring data protection operations and its components is just one element of keeping data safe from suspicious activity. By monitoring your backups, you can ensure your meeting SLAs, be proactive in issue resolution, and understand how resources are being used. Veeam ONE is the ultimate tool for monitoring Veeam Data Protection operations, and with V12 adds more visibility into immutability.
NEW Immutable Workloads report
Veeam ONE v12 introduces the Immutable workloads report. This report provides visibility into workloads that are immutable or mutable, helping to prevent data loss due to malware activity or unauthorized changes.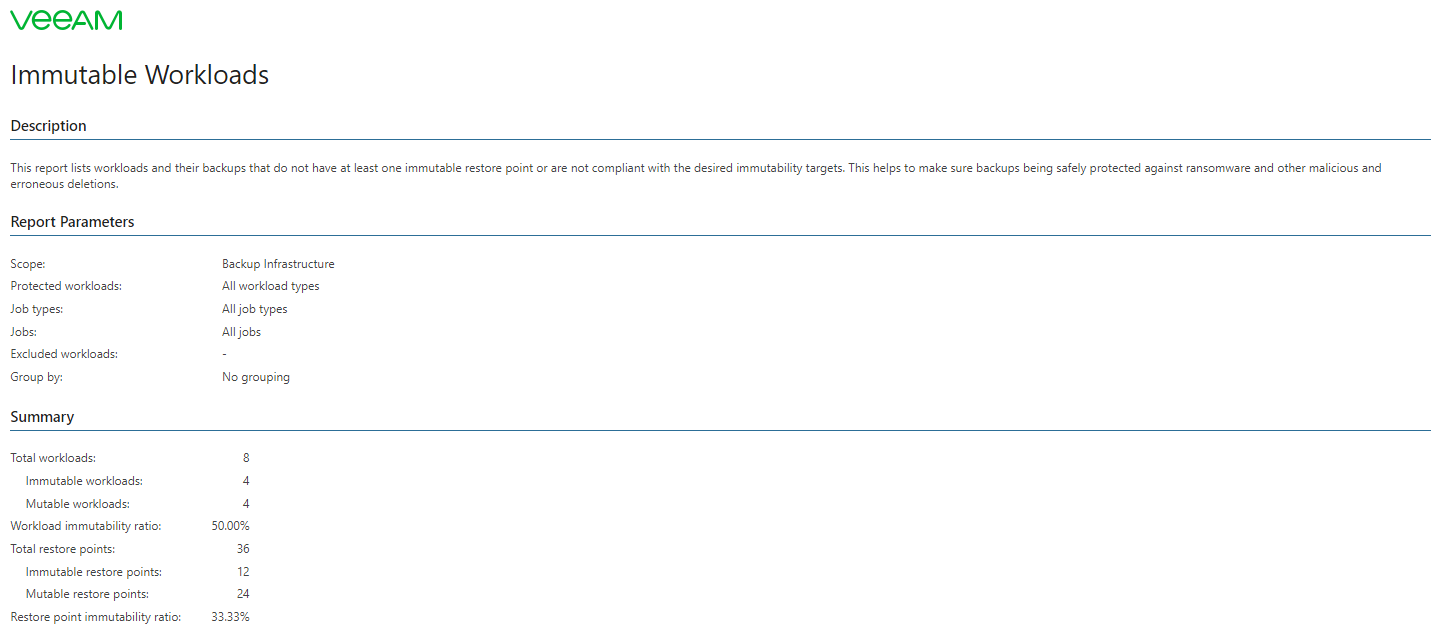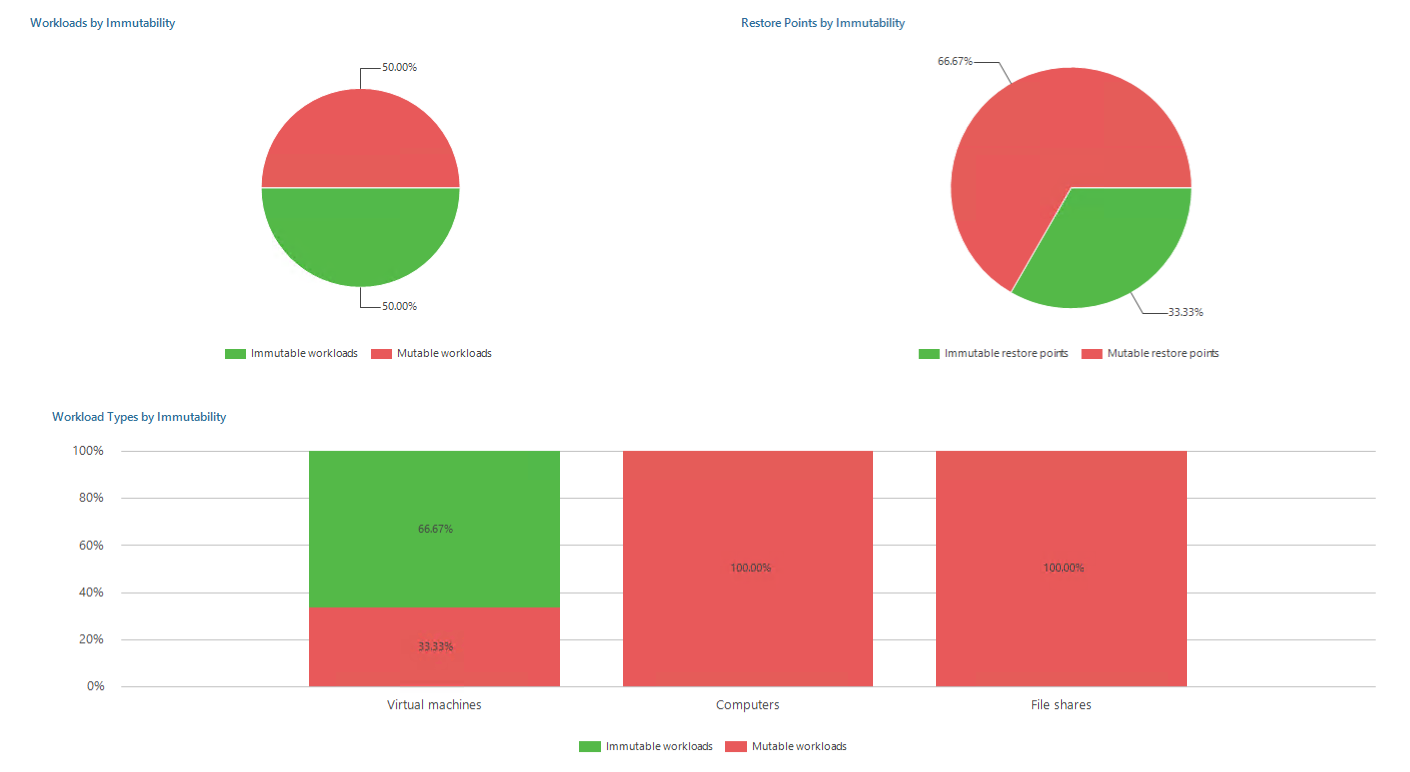 Along with this new report, other reports have been enhanced to include information about immutability included Workloads Protection History, Scale-out Backup Repository Configuration, Backup Objects Change Tracking and Backup infrastructure audit.
Receiving detailed reports about what is happening within the data center provides an extra eye for analysis and decision making. It also gives you a document that can be provided to key stakeholders that demonstrates how and where data is protected.
Immutable Alarms
This new report in v12 is just one way you can monitor immutability, but there is more! There are two alarms that can help ensure that immutability is enabled and the immutability period hasn't been modified.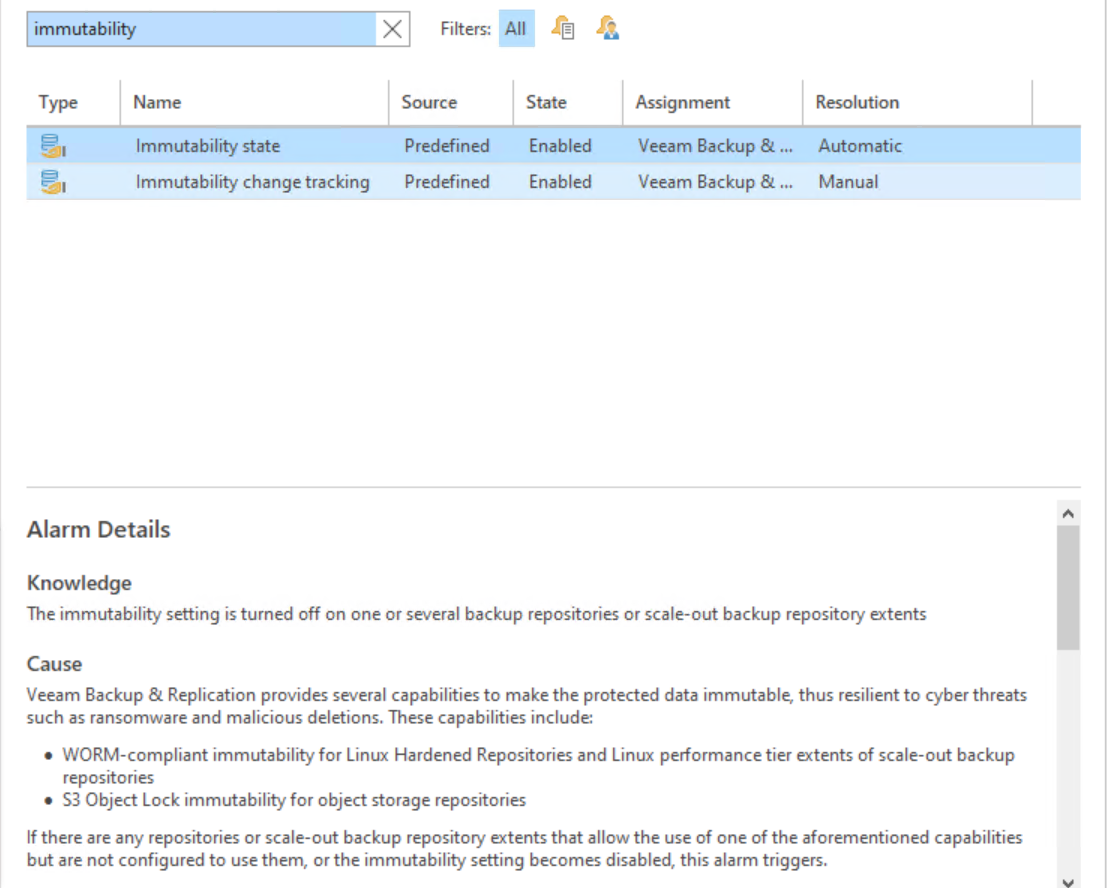 In the Alarm Management view, you can browse through all the different alarms Veeam ONE has to offer. In this example, I have just searched for the two alarms that are dedicated for immutability. If you right click on the alarm, you can edit the alarm settings. It's a good idea to setup notifications for this alarm so that when it is triggered you can evaluate why immutability has been changed or disabled.
V12 is Coming!
Enhanced monitoring and reporting for immutable workloads is just ONE of the new features Veeam ONE v12, but there is so much more! With the launch event happening just next week, what are you most looking forward to?