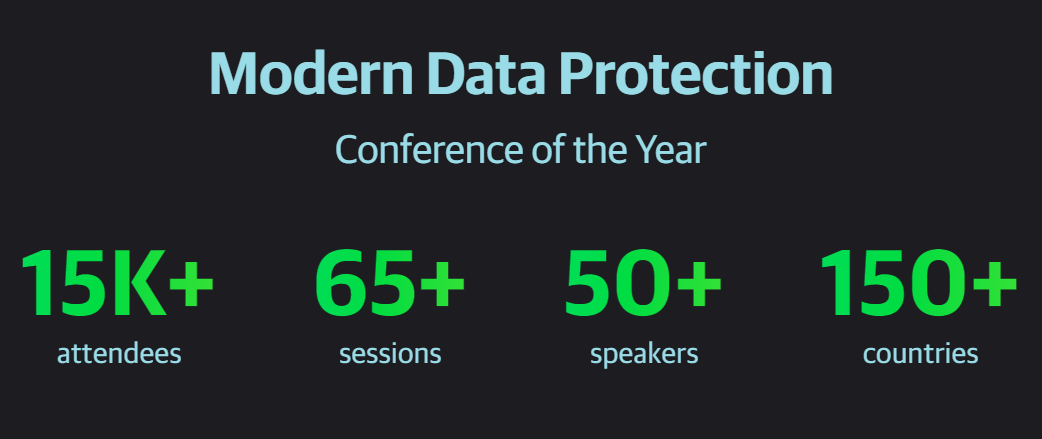 VeeamON 2022 was live this year in Las Vegas and it was a great event.  I am a little late with my review of the conference due to catching COVID when I got back which took me out last week.  But I am back to feeling great again so here is my in-depth review and many of the new things coming in v12.
Being able to walk the strip as well being my first time in Vegas was something of amazement with the sights and sounds as well as the lights.  You definitely get your steps in when you go to Vegas!
First off the conference was great and to be able to attend live again was something else.  Being able to discuss and mingle with the vCommunity again was terrific as chatting with someone in person is something special.  The conference was packed into three days of exciting sessions, the welcome reception, expo hall, tech town, swag shop and even a visit from some friendly little dogs to lighten your day.
The welcome reception on the first night was filled with music, live performers, some great food and the ability to just mingle and chat with everyone.  After a long first night, the next two days would be jam-packed with sessions, expo hall meeting vendors and tech town where you could do the Hands-On-Labs or participate in LabWarz with the chance to win $10,000!!
While attending sessions there was also work meetings and discussions with Veeam on future outlooks and strategies which was another great benefit of attending live.  Below are some of the highlights from the event and what is coming in v12 for Veeam Backup & Replication which many I am looking forward to.
v12 - What's New & Enhancements
Veeam Console
Better Kerberos support
MFA Login – ability to use Authenticator app for secure logins – this will help improve security and also allow us to keep Veeam off the Domain now possibly (needs testing)
Auto-Logoff option now to kill disconnected sessions – will save memory and usage on Veeam servers
Group Managed Service Account (gMSA)

The backup server does not store passwords for application processing
The backup server gets passwords on-demand from Active Directory
Core
Improved retention for freeing up space on repositories
Drastically improved per-machine backup chains – separate VBM for every VM in a job now
NEW – PostgreSQL database option and a migration path from SQL – saves MS licenses
Better Compression algorithms:
High compression

Backup: up to three times faster, up to 20% better compression
Restore: two times faster

Extreme compression

Backup: up to 40% faster, up to 15% better compression
Restore: two times faster
VCC Improvements
CDP for Service Providers now – tenant can direct CDP to VCC
CDP to vCloud Director – can direct CDP to vAPPs
CDP from VCC to another VCC – ability to set up CDP to send data from one VCC to another VCC at another Datacenter
The ability of the Service Provider to complete a restore within the VCC environment from Tenant backups (Instant Recovery)
VSPC
Ability to patch remotely managed VBR servers - improved
VeeaMover (not the final name)
Any file system to any other file system
Move backups to a different repository
Scale-Out Repository extent evacuation
Migrate NTFS to REFS (any to any)
Copy backups to a different repository
Rebalance Scale-Out Repository
Migrate REFS to XFS for Hardened Repository
Job level move

Disables job during migration
Moves backup files (including transaction logs)

Machine level move

Excludes machine(s) from existing job
Moves backup files (including transaction logs)
Includes machine(s) to a new job
SOBR rebalance: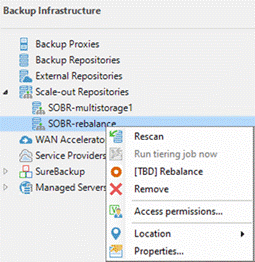 Puts extents into maintenance mode and rebalances
Object storage 
Can be used as a performance tier as well as a capacity tier
Can go straight from performance tier to archive tier without a capacity tier (optional)
Can be used as extents in SOBR with immutability for a set number of days
Can export full backup from object storage
Agents can send directly to OBS now
Improved Object Storage format of files
Export full backups from OBS
New Features for Linux: 
Linux proxy: backup from Storage Snapshots for NFS
CDP proxy
Tape server
Top Secret session
VM365 integration with VeeamONE and VSPC coming in VM365 v7
Monitoring and reporting on controllers, repository/proxy servers, object storage repository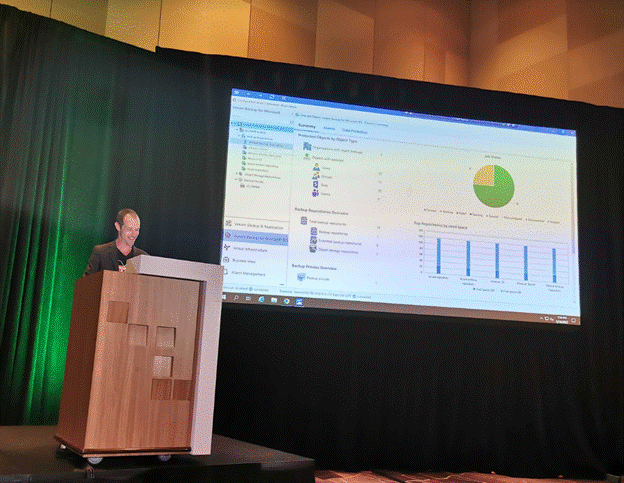 While all these enhancements and new offerings for v12 are coming I think one of my favourites is the "VeeaMover" that is going to allow easy migrations from ReFS to XFS and vice versa as well as the ability to rebalance your SOBR now!  Game changer!!
Many of the sessions that were live are also now available on-demand to watch including the virtual content as well.  You can check it out here - VeeamON 2022 - On-Demand
One other noteworthy announcement is that VeeamON 2023 is returning to Miami next year, so get your sunscreen and bathing suits ready to hit the beach with Veeam next year.