While attending the VeeamON conference in Las Vegas back in May, Veeam announced they will be releasing Veeam Backup & Replication (VBR) v12 later in the year, and gave several sessions presenting what some of those features will be in the new release. I thought I'd do a write-up of what v12 features I'm looking forward to most, as well as provide a few extra lines of other notable features coming.

Security

-Veeam is upping its security game by implementing Multi-Factor Authentication (MFA) and Group Managed Service Accounts (gMSA). MFA is self-explanatory. From the VBR Menu > Users and Roles option, a Security window opens for you to select MFA for your Veeam user accounts (see figure below). But what about the gMSA? gMSA is a fantastic concept as it allows Veeam to use Active Directory service accounts while not storing the password locally on the Veeam server (i.e. when using for AAIP). Instead, VBR retrieves gMSA passwords on-demand from organization domain controllers.

 

Platform

-Veeam is introducing a new database platform - PostgreSQL v14. Some of the reasons for doing so is first and foremost, like SQL Express, it's free. But, from a use and scalability perspective, it has no size limit or compute restrictions, and has improved performance over SQL Express. SQL Express will still be an usable option if it's your preference. PostgreSQL is only going to be in VBR and Enterprise Manager (EM) initially. I would look for it to be part of VeeamONE (VONE) in subsequent VONE releases; nothing definitve shared by Veeam...just my opinion, as it would seem logical for Veeam to do so.

Backup Infrastructure

-Probably one of the most important features upcoming in v12 is the VM Move or Copy feature. Veeam has designed a new VeeaMover technology around Block Cloning with ReFS (Windows) and XFS (Linux). Why is this so important? Customers who deploy Repositories which use some form of Block Cloning can now move their backup data around without worrying about losing space savings with Block Cloning (i.e. rehydrating). You can move a Backup Job from one Repository to another and the Block Cloning is maintained! You can also move individual VMs from one Backup Job to another without losing previous Backup chain data
 

-There's another somewhat hidden feature coming which customers may find useful – Apply Retention Now. This feature applies only to GFS policies which have Retentions configured in DAYS, not in Restore Points. This feature runs on Repositories and applies to all orphaned backups with time-based (days) retention to free up space from the orphaned backups.

-Per-VM backup chains is now going to be the default. Honestly, from a performance standpoint, I'm not sure why VBR users aren't configuring their jobs to use this if they aren't already. Aside from increased performance, you utilize all available streams to your underlying storage (i.e. more 'bang for your buck' as it were). Veeam also redesigned Per-VM technology to run a bit differently than in the past by creating a .vbm (metadata) file for every VM instead just one for the whole job. And with this, it is important to note – Backup Copy jobs will only use the Per-VM technology. You will not be able to configure Copy Jobs otherwise. There are a couple exceptions – when using Failover Clusters and Veeam Agents

-A couple other small, but probably welcome features – you will be able to run an Active Full on individual VMs, or Retry individual VMs which failed in a Backup Job, both of which can be run in the Job History view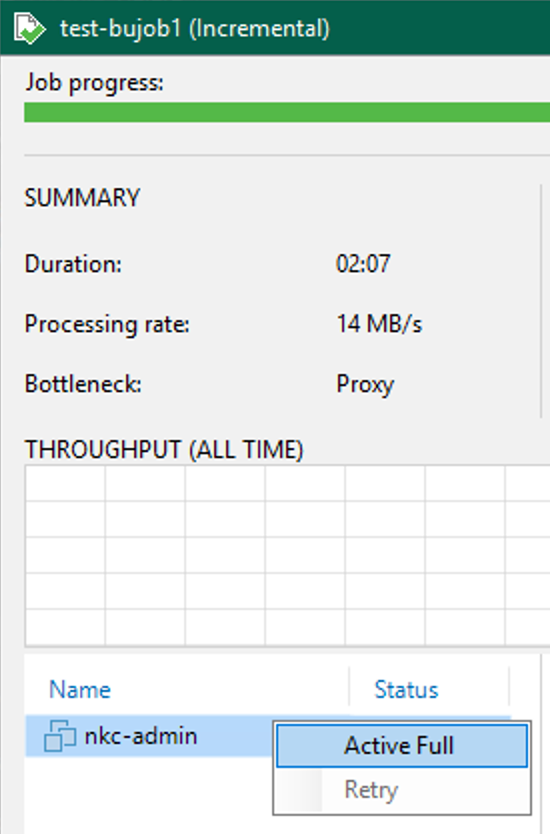 -In v12 Veeam will now allow you to have Object Storage in the Performance Tier as well as have multiple buckets in the Capacity Tier. But, the Object Storage must be of the same Platform. You can also do an Extent Rebalance operation to disperse files among the Extents more evenly, but keep in mind all Extents are put in Maintenance Mode when the task runs (i.e. there is downtime for your jobs)

-Health Checks can be done outside a job schedule/backup window, & is the recommended way to do so by Veeam. The cool thing about this is now, depending on when you previously configured this to run, your Job won't take an exorbitant amount of time to run. The Health Check can be configured to run whenever, outside the Job window. NOTE: Backup & Restore tasks have priority over this task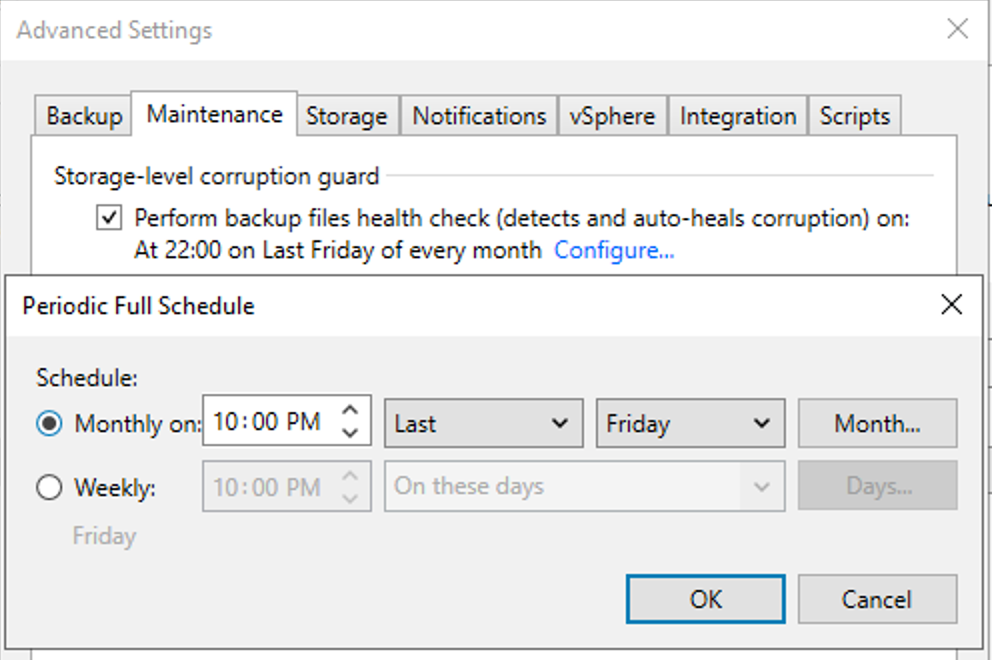 -Lastly, one for all you Cloud-use folks out there, you will now be able to directly backup your data to Object Storage, and have Immutability! Some caveats to note, which makes sense – you can not mix/match Object Storage Platforms (AWS, Azure Google GCS, etc), and you cannot mix non-Object with Object Storage. Another Object Storage change coming is you'll be able to go from Peformance to Archive Tiers if you like, instead of the need to use the 'middle-man' Capacity Tier

Other Noteworthy Features

-Backup Copy Job changes
> Menu options have been consolidated to just the following: Image-level, Application, HPE StoreOnce
> Job Modes engine was changed so are now changeable; and Copy Jobs no longer run continuously

-Global Exclude VM (in VBR's Main Menu) – can be based on individual VMs or container (i.e. Datastores or Tags)

-Redundant Gateway Servers  Support – anything requiring Gateways - Object Storage, Dedup, etc -  you can now have more than 1 Gateway Server for scalability and redundancy

-IPv6 Support – IPv4 is default when upgrading but IPv6 is preferred when doing a fresh install
> Not supported in: Cloud (AWS, Azure, Google), Nutanix/RHEV, or Unmanaged Agents

-Enhanced Network Internet Traffic Management – this is actually cool for Enterprise environments with multiple Internet traffic speed links. You will now have the ability to configure multiple Internet links, instead of just one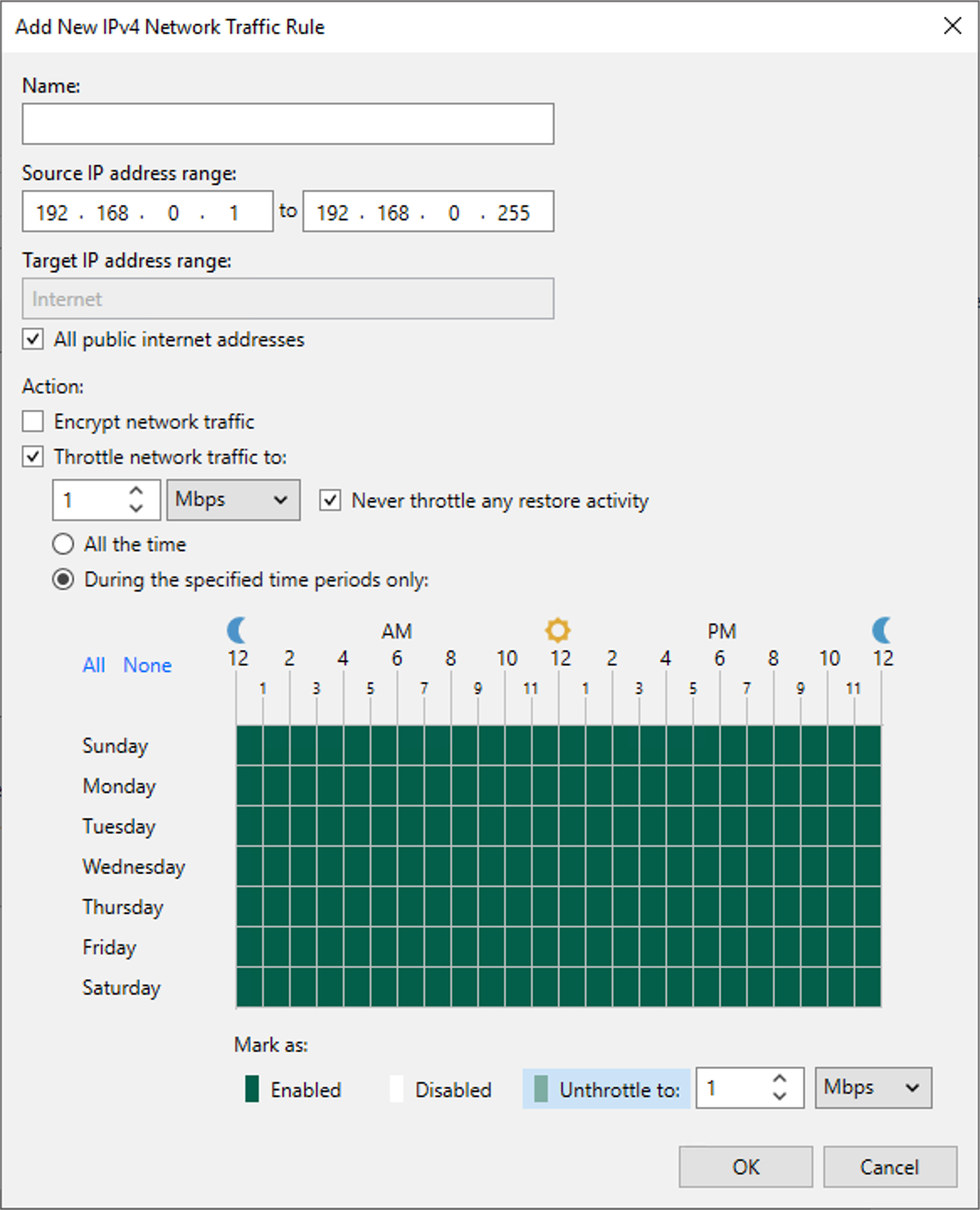 -Best Practice Analyzer (from the main view Ribbon) – checks RDP & Remote Registry services; Windows F/W; Immutability; MFA; and credential password protection. As you can see below, my test environment needs work 🙂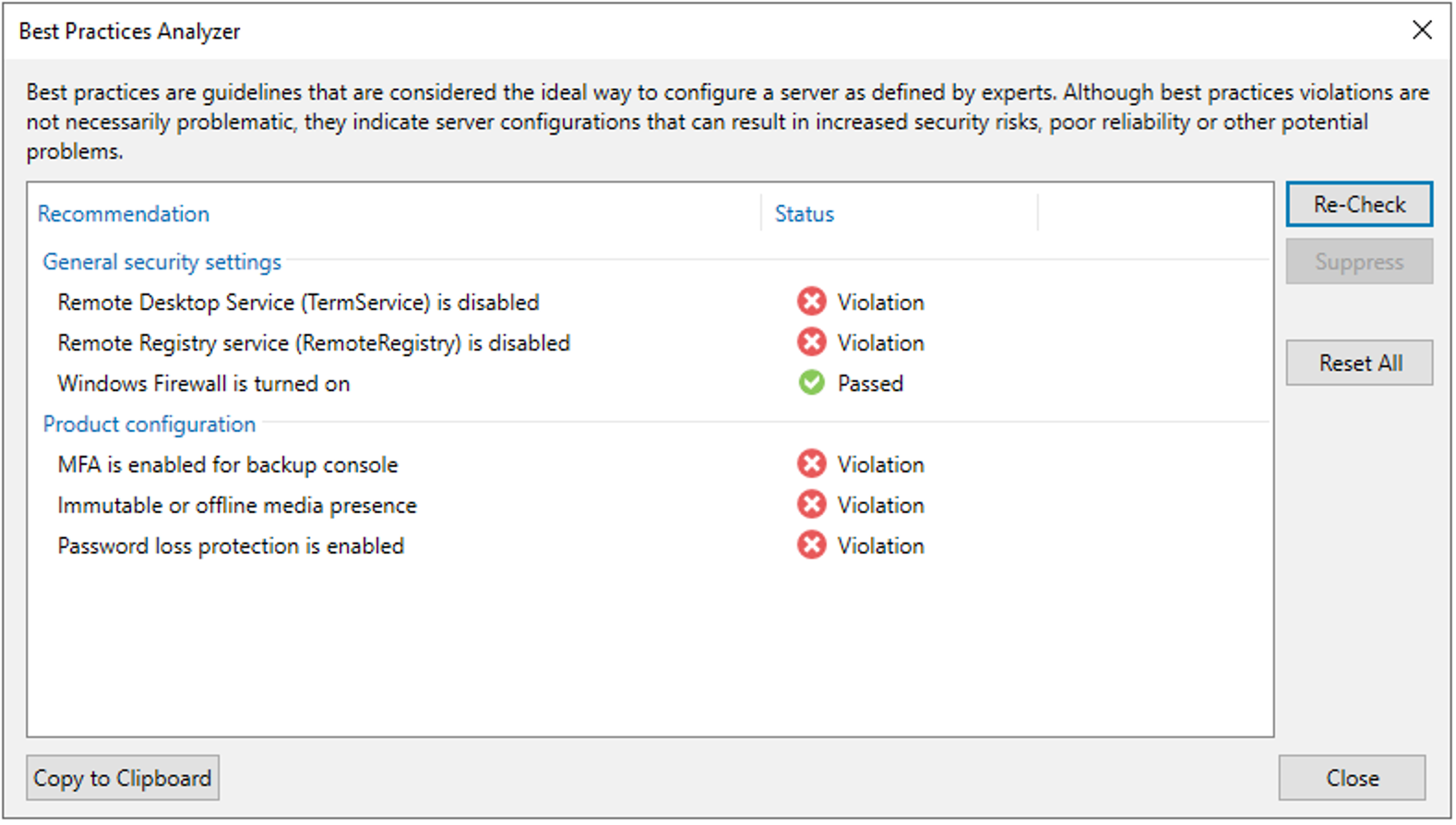 Those are some of the features I'm looking forward to, and some I don't necessarily use but feel a lot of MSPs and/or Enterprises are highly anticipating. A few recommended VeeamON session titles to review which discuss the above features I've shared below. Just go to the VeeamON site, log in, then click the On Demand menu link at the very top of the page.

What features are you most looking forward to?
v12: Core Architecture Enhancements, pt1 (Hannes Kasparick & Edwin Weijdema)
v12: Core Architecture Enhancements, pt2 (Hannes Kasparick & Tom Sightler)
v12 Object Storage Enhancements (Anthony Spiteri, Dustin Albertson)