Switching to Seal Mode - User Guide for VMware vSphere (veeam.com)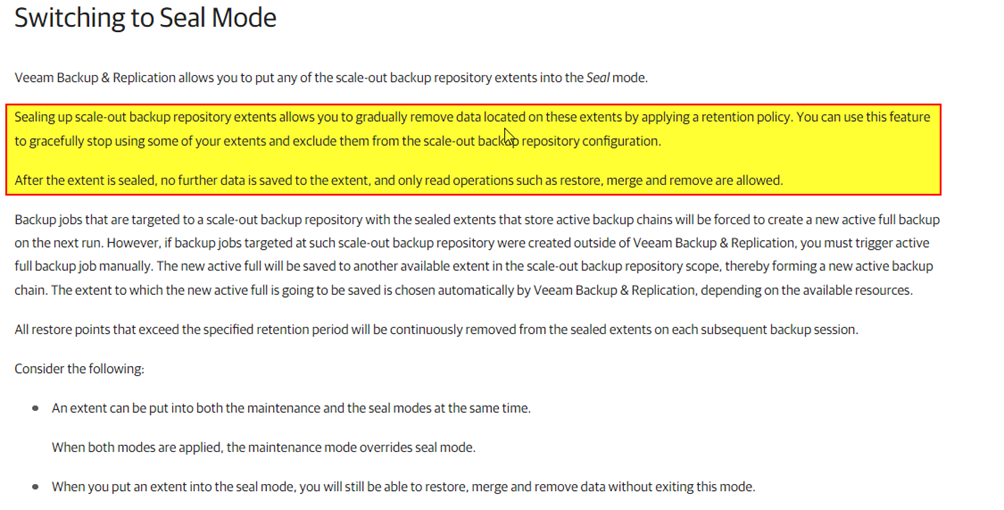 Hello I wanted to bring to your attention a really interesting and useful feature.
Create new Veeam  backup repository on new storage

 

Insert new exent on existing SOBR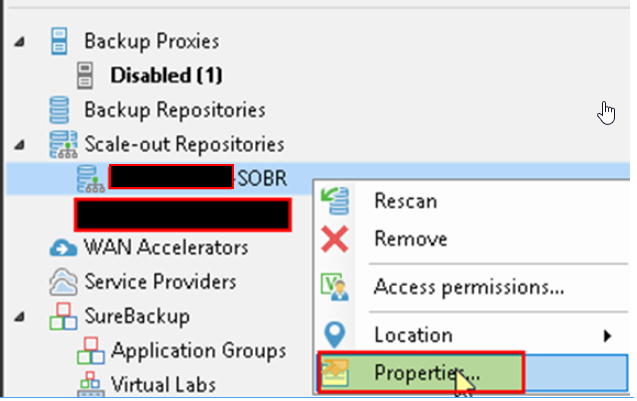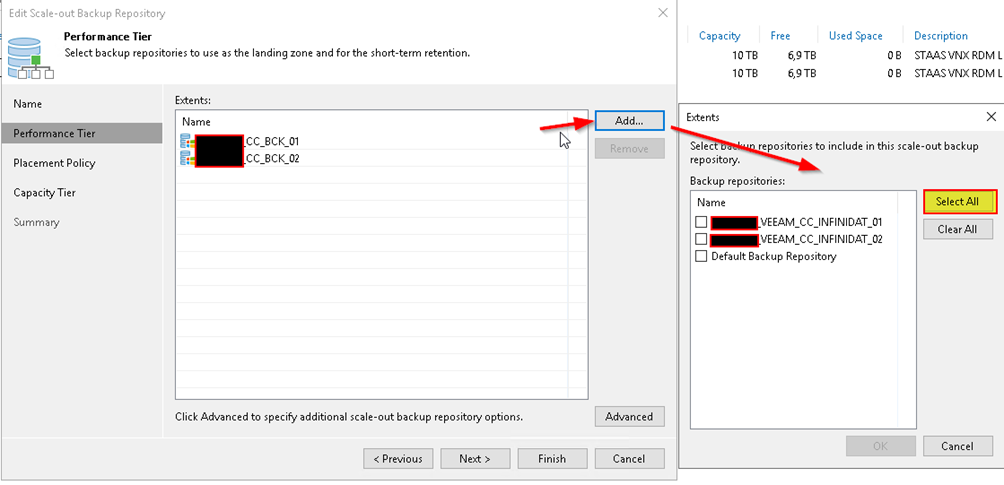 Set seal mode extent to be decommissioned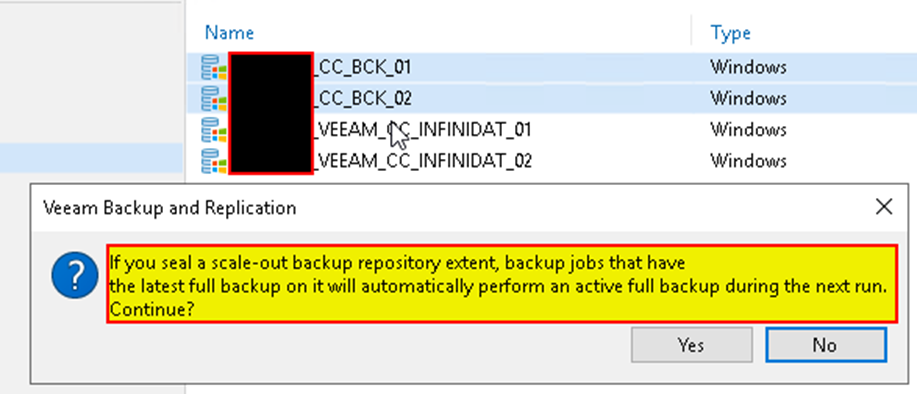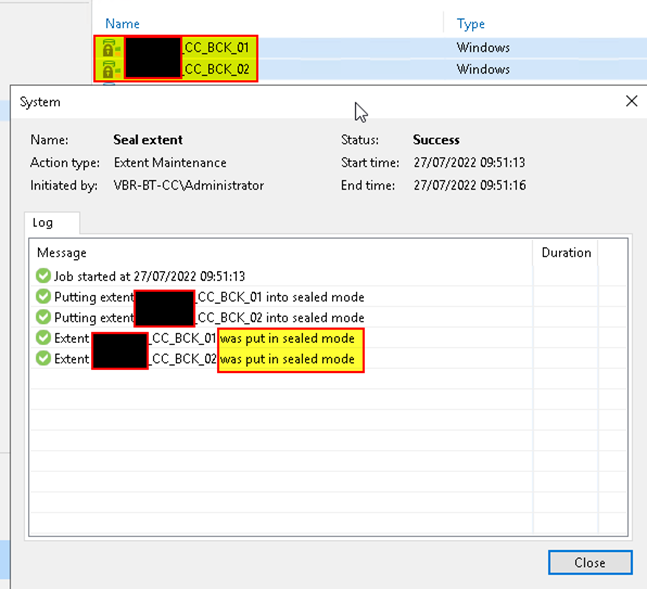 After the extent is sealed, no further data is saved to the extent, and only read operations such as restore, merge and remove are allowed.
Wait for the chains of all your jobs to reach the set restore points.
Then verify that no Veeamzip \ export backups or oneshot backups without schedules are allocated on the old extent to be decommissioned.
Such data will not be migrated needs a manual operation of moving veeamzip \export backup files etc.
I love this feature allows me painless storage migrations for both standalone VBR environments and Veeam Cloud Connect platform .
thanks for your attention