Meetup
Thu, 16 Mar, 10:00 - 12:30
VUG UK Virtual Event
About this event
We're back !!! After a long absence, we're excited to bring you some new, excellent community sessions and, hot on the heels of the recent Veeam V12 release, some v12 highlights. Throw in some prizes/Q&A , it's shaping up to be an informative and fun session.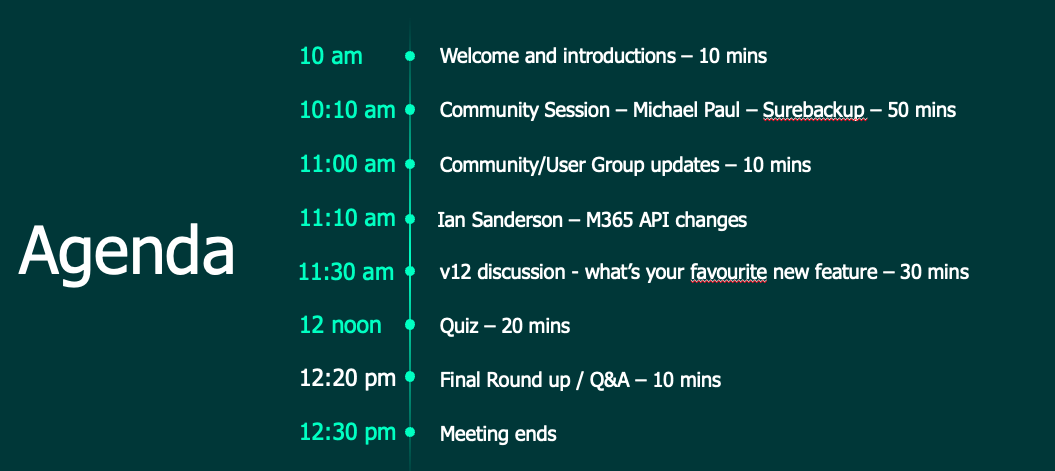 Please join my meeting from your computer, tablet or smartphone.
Event details
Date and time
Thu, 16 Mar, 10:00 - 12:30 (UTC)
Sign up
Already have an account? Login
Enter your username or e-mail address. We'll send you an e-mail with instructions to reset your password.