Case Scenario
Leverage Veeam VM online replication to migrate VM across different VMware environments
Environment
VMware ESXi 5.5 (end of supported)
Cisco UCS enrionment (end of support soon)
Fibre Channel storage (end of support soon)
VM Guest: 1000 VM Guests
Data size: 200TB
Target Plan
Migrate all VMs into the Hyperconverged Infrastructure platform
Difficulty
Compatibility issues with ESXi 5.5 and 7.0
Some dependency problems exist, in-place upgrade to ESXi 7.0 is not supported
Minimize the service interruption time during the VMs migration
VMware ESXi 5.5 is already end of support
Migration Approach
Use Veeam VBR to migrate VMs from different ESXi platform (ESXi 5.5, 6.0, 6.7) to new VM environment (ESXi 7.0).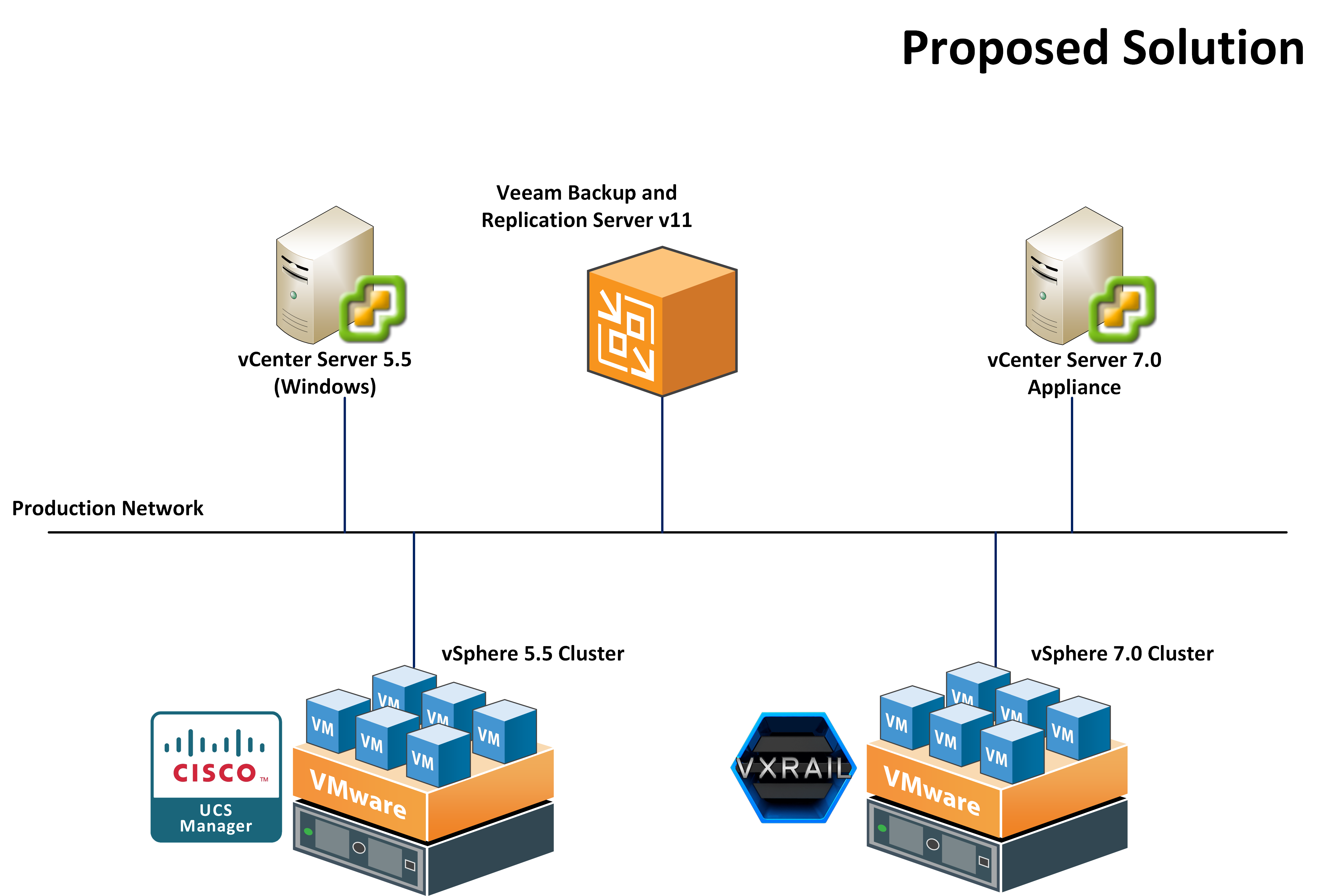 Advantage
Use Veeam SureReplica to verify the replica is health after each replication before switching over to ESXi 7.0
Use planned failover to ensure there is no data loss after switch over to new ESXi 7.0 environment.
No production impact during the migration as it is agentless solution.
Summary
This approach also can be used in data center relocation.