Default behavior in VBR (incl. v11!): When a VM gets application-aware backed up, runtime components gets installed at start of job and are removed at the end. With v11 we have the option to install them persistent!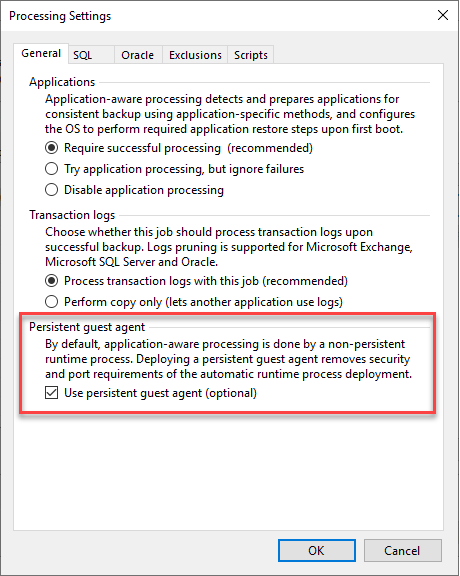 This increases security! No Admin-Share and VIX-access is necessary any more. But it is required to deploy the Veeam Installer Service on the VMs you want to use persistent components.

This can be done by manual installation, Group policy roll-out, or by adding the VM to managed Servers.
When everything works fine, components are installed persistently:

If you enable this feature and something does not work (as installer is not deployed, ..), VBR tries to run non-persistent components.