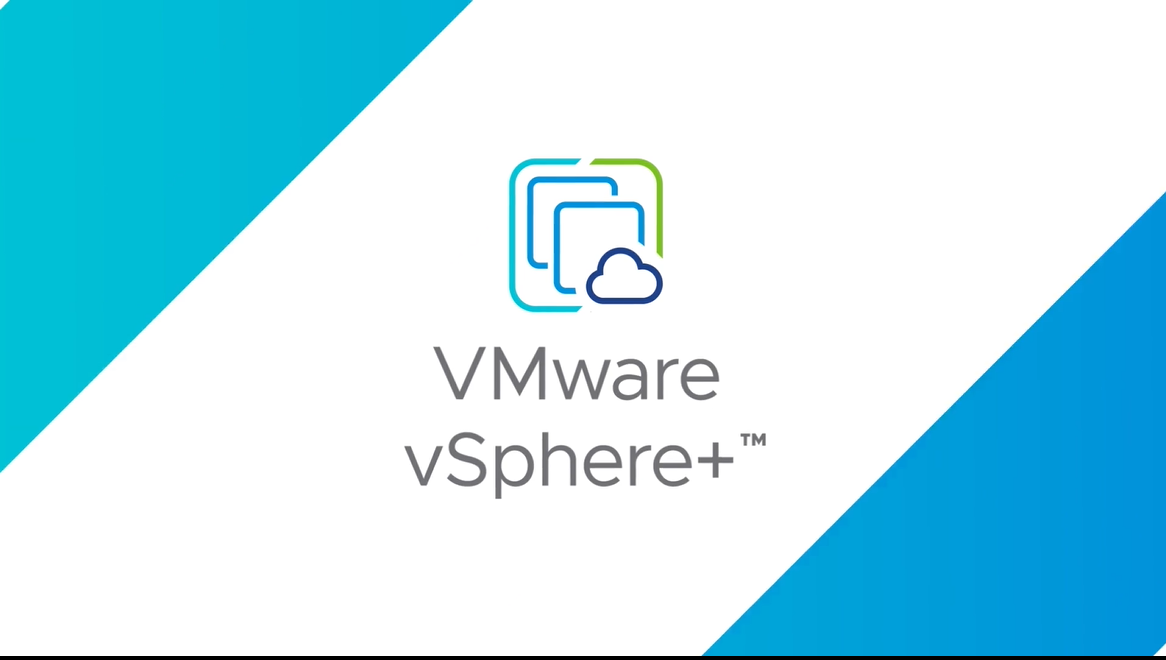 Today, VMware have announced vSphere+ & vSAN+, VMware's attempt at providing cloud benefits to traditional 'on-premises' virtualisation environments.
Let's dive in!
What is vSphere+?
VMware vSphere+ is a subscription service for vSphere licensing, complimented by the addition of cloud-based services bundled into the subscription pricing. Subscription pricing being the most predictable element in my opinion as this is how the model most tech companies are using to license their products.
Cloud Console
VMware will be providing a cloud console for centralised 'single pane of glass' management for all your VMware vSphere deployments, globally.
It will be possible to view global inventory, security posture, resource capacity, and even offer the capabilities to tackle configuration drifts between instances vis Desired State Configuration.
Alerts will be centrally collated within the Cloud Console, with VMware enabling simplified workflows for sysadmin tasks such as centralised updating of vCenter.
To facilitate communication between vCenter & Cloud Console, a Cloud Gateway appliance has to be deployed, this is a virtual machine downloadable from the VMware customer portal, this is covered in a later section 'Deploying vSphere+'
This appliance certainly requires a considerable amount of resource requirements for the Cloud Gateway services, with one diagram from VMware stating 8 vCPU and 24GB RAM, alongside 190GB of storage consumption.
Once deployed, the interface is slick and presents information neatly via the use of graphs and other visual metrics where possible.
One thing I hope to see in the future is the ability to perform centralised remediation tasks for alerts, presently if you had a security alert to disable SSH on the host, you'd be required to connect to the managing vCenter server, whether directly or by clicking a link in the portal, and then manually remediating the issue. The portal link however will still just open a new window that attempts to connect locally to your vCenter environment, it doesn't tunnel access to your environment via the internet. If you're already trusting VMware to connect to your platform, you may as well get benefits from the increased security risk.
I'm quite excited about the desired state configuration options with the cloud console, you can import a vCenter server's profile and use that for all vCenter servers, preventing configuration drift against your management plane.
Licensing
There's a lot to unpack in the license shift, so let's go through some of the key points.
Core-Based Licensing
Yep, VMware are now following Microsoft's licensing model, it will be licensed based on core count instead of sockets, this isn't unusual and a lot of companies have moved away from socket licensing due to the sheer core density per socket now. Even VMware's traditional licensing doesn't let you exceed 32 cores per socket, requiring multiple socket licenses to license higher core counts per socket.
There also won't be the need to utilise license keys anymore, with keyless entitlement, I've not been able to find out further details on this yet, but we can only assume internet connectivity will be a requirement for this license, as opposed to the downloading of a period license file. This might sound obvious but it's a point worth considering as this impacts 'dark sites' without internet connectivity that vSphere is currently being utilised within, otherwise these won't be able to benefit from OPEX licensing, though these wouldn't benefit from the cloud features anyway.
Just like Microsoft, VMware will require a minimum of 16 Cores to be licensed per CPU if the CPU contains fewer cores, and all cores must be licensed.
License Conversion
VMware are offering a mechanism for converting vSphere Enterprise Plus deployments, but no mention of any partial credits or discounts for any other license type yet. All you need for your platform to support vSphere+ is vSphere 6.7 or newer.
vSAN Enterprise is eligible for the license conversion process, or 'Subscription Upgrade Program' as VMware are terming this.
Developer Services Included
By diving into the VMware vSphere edition comparisons, in addition to the cloud console & related features mentioned above, we can that vSphere+ includes the Tanzu Kubernetes Grid Service as standard, normally requiring the VMware vSphere with VMware Tanzu licensing previously.
The integration of Tanzu doesn't end here, VMware are also including Tanzu Integrated Services, Tanzu Mission Control Essentials and vSphere Pod Service, this last feature requires VMware NSX-T, which isn't included in the vSphere+ license, yet… Though VMware are actively developing vSphere+ add-on services, with disaster recovery explicitly defined as one of them, but I believe with vSphere+ including Tanzu, that NSX makes sense too, to simplify licensing at scale.
Licensing Commitments & Overages
VMware vSphere+ and vSAN+ will both require a prepaid commitment for 1,3, or 5 years. A minimum commitment of licenses will be required, with overages being billed monthly in arrears.
Usage is metered hourly, and any usage above the commitment is classed as overage usage. VMware sum up the number of overage core-hours and the number of cores overutilized at the end of each month. This license model might offer benefits to organisations that have "follow the sun" workloads, whereby they're shutting down huge elements of their clusters outside of that region's standard operating hours, with spare licensed capacity being utilised in another geographical region.
Deploying vSphere+
VMware are providing a Cloud Gateway appliance to deploy into the vSphere infrastructure, so it's easy to slot into your existing platforms.
Once the appliance is downloaded and deployed, you register the appliance with VMware cloud, and then register each vCenter to a Cloud Gateway. You don't need to deploy multiple Cloud Gateways if you have a general reason not to, such as multiple vCenter environments within the same physical location. One Cloud Gateway will support multiple vCenter servers.
Downloading the appliance is simple, you can access this via the "All Products" section of the VMware customer connect portal.
Once the ISO is downloaded, you can navigate to the ui-installer folder, then select your operating system as appropriate, and then run the installer executable.
vSAN+, Officially an Add-On
vSAN+ is only available to customers with vSphere+ subscriptions, as we're going to see with other VMware products as time goes on, vSphere+ will become the base license, with other technologies supported as add-on licenses.
vSAN+ provides the equivalent of vSAN Enterprise license features, and you might be thinking "I'm sure there's an Enterprise Plus vSAN license", and you'd be right, but the sole difference is that Enterprise Plus also includes vRealize Operations Advanced, which isn't included in vSphere+ either.
vSAN+ is licensed via the same core count method as used by vSphere+.
Further Information:
VMware have created some interactive Hands-On-Labs to click through. These are purely screenshots though, there's no exposure to the actual product here. Available here.
At the time of writing, VMware have a brief introduction video available on their vSphere product homepage.
VMware have also provided a fair amount of supporting documentation and videos, such as a vSphere+ Solution Brief, vSphere+ Datasheet, vSphere+ & vSAN+ Pricing & Packaging FAQ, VMware vSphere+ Edition Comparison documentation, vSAN+ Announcement Blog Post, vSphere+ Announcement Blog Post
Finally, VMware have released a 22-minute video diving into these new products which I would consider essential watching for everyone that wants to get up to speed with this upcoming VMware platform. Link here.