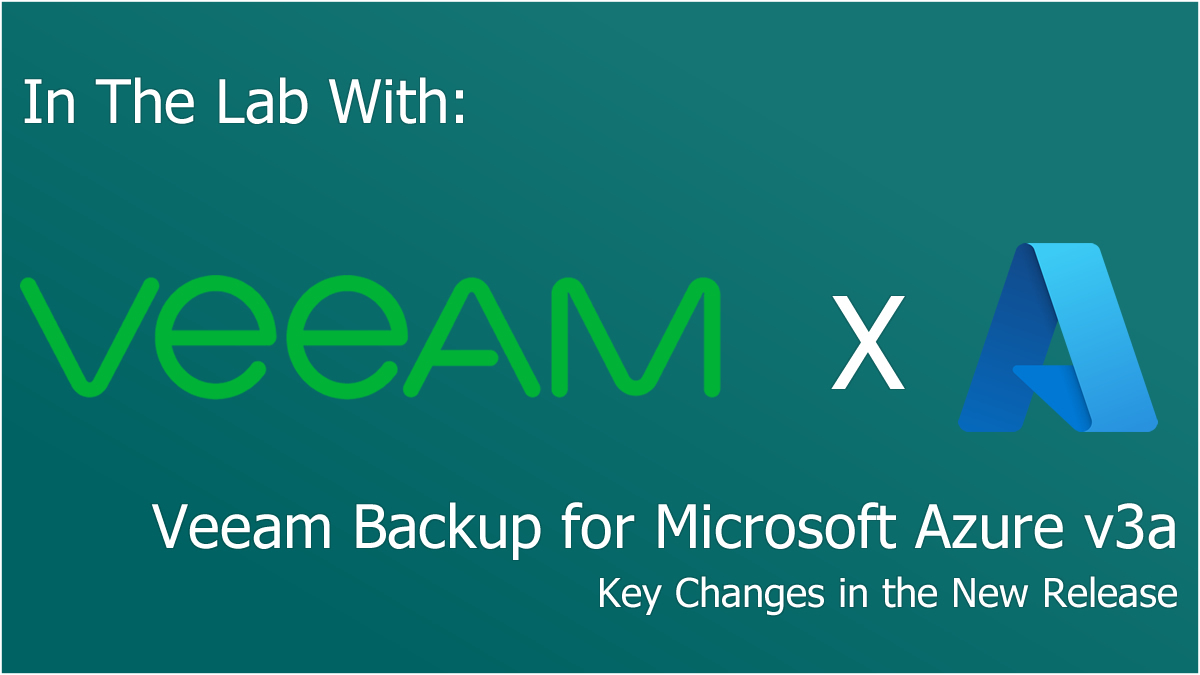 As the headline suggests, Veeam recently released a "version 3a" of Veeam Backup for Microsoft Azure.
Whilst there are your usual mixture of security fixes and bugs resolved, it actually brings a new (and welcome) change to the licensing structure around protecting Azure SQL workloads (not to be confused with Azure virtual machines running SQL Server).
Licensing Per Server, not Per Database
It's not unusual to see Veeam adapt their pricing models over time to provide better value for customers. We've seen this historically when, for example, Veeam adjusted their NAS licensing to increase the amount of storage protected per instance license. However I was certainly surprised when Veeam released the latest version of Veeam Backup for Microsoft Azure and included a change to the way they process Azure SQL Workloads.
First of all, this isn't to be confused with the "traditional" approach to running SQL Server workloads in Azure, aka, running a virtual machine with SQL Server installed. That workload hasn't changed. But if you wanted to adapt to the SQL as a Service style offerings from Microsoft, then this could impact your licensing requirements.
When Veeam released v3 of Veeam Backup for Microsoft Azure, they introduced support for Azure SQL Managed Instances, but this was licensed on 1 SQL database = 1 VUL instance style of pricing, which wasn't necessarily the best approach for some architectures.
It's certainly not uncommon to see a bunch of lesser used/dev & test tier databases sharing resources on a single server or virtual machine for licensing efficiency. And when you're paying for compute resources, the more you can do with the resource, the less resource you need, providing improved cost efficiency. With Veeam Backup for Microsoft Azure v3, if you were using the Azure SQL option to present these workloads, each database was going to cost you another license, not so cost efficient!
This all changes now with the v3a release, now Veeam will protect the Azure SQL workloads on a per server basis.
Extra Considerations:
For those of you doing infrequent backups (again in the dev/test world especially), a server will be considered "protected" if at least one of the databases located on the server has been backed up by a backup policy in the last 31 days.
However manually created backups of Azure SQL databases do not consume any license units BUT are still removed according to retention settings configured in a backup policy! For more information read here.
Interested in the original release notes? Be sure to check out Veeam's KB article here.
Conclusion:
This alone is a great reason to update to v3a but again to recap, there are critical security fixes and bugs that have been also been fixed in this release, so don't delay in patching. If you're unsure of how to patch, get all the information you need here.